The infinity edge pool is a swimming pool where the water flows over one or more edges creating a visual effect that the water is infinite. In order to achieve this disappearing illusion, the edge of the pool is underwater, allowing the pool water to blend in with its surroundings. These beautiful infinity swimming pools are also known as vanishing, negative or zero edge pools.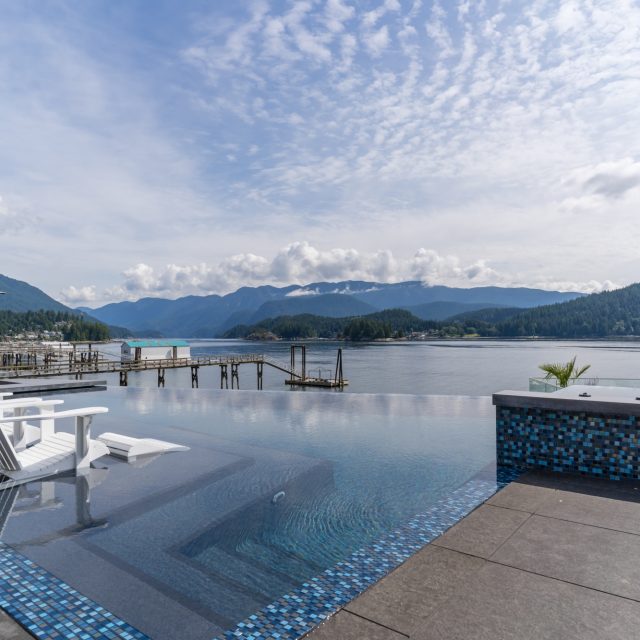 The infinity pool design takes advantage of the incredibly beautiful landscape surrounding British Columbia where sea and sky meet at your pool. The most stunning infinity pools are the ones designed with a seamless edge and adjacent body of water like the ocean or the bay, creating the impression that the pool extends the horizon.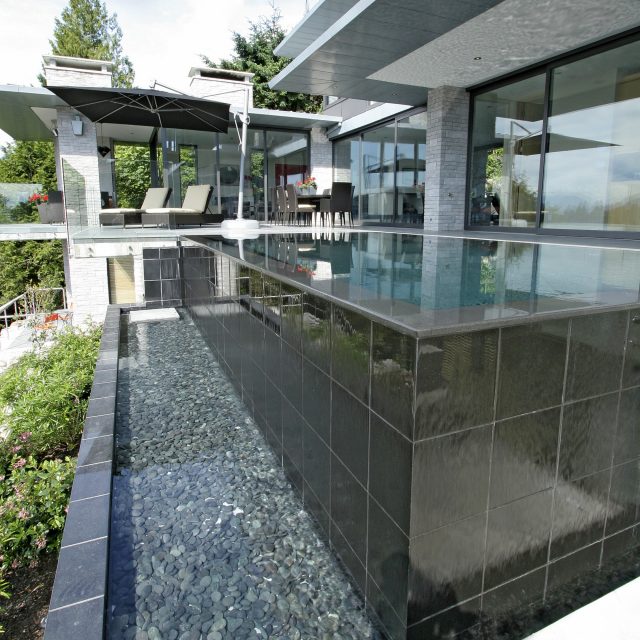 An infinity edge can also act as a water feature when viewed from the opposite side. The gorgeous tile, sleek from the water flowing off the edge, is both soothing and truly beautiful. The terraced aspect that comes from the waterwall of the infinity edge can act as a unifying element to tie two spaces of different elevations together; a functional work of art.
Interested in an infinity pool installation for your outdoor space? Contact us today, the leading infinity pool builder in Vancouver & throughout British Columbia.
Our Infinity Pools portfolio