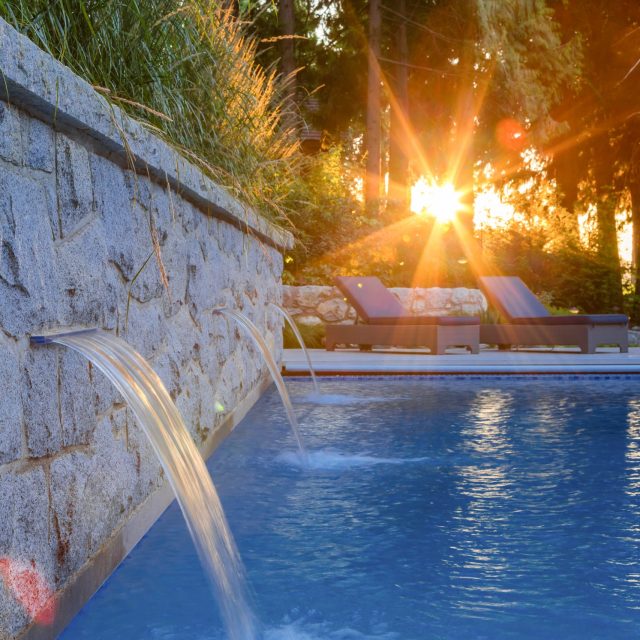 Alka Pool
Inspiring Swimming Pool Features
Making your living space truly reflect your tastes and personality is all in the finer details. From the overall color scheme down to the special décor touches, each item is handpicked with care. Your pool, water feature or hot tub deserve no less attention to make them the focal point of your backyard or in-home spa.
There are so many options to choose which can often be an overwhelming task. Focusing on how you wish to enjoy your pool will help you find the features that best suit you. To help you create your own personal oasis, we handpicked a few of our favorite inspiring swimming pool features to share with you.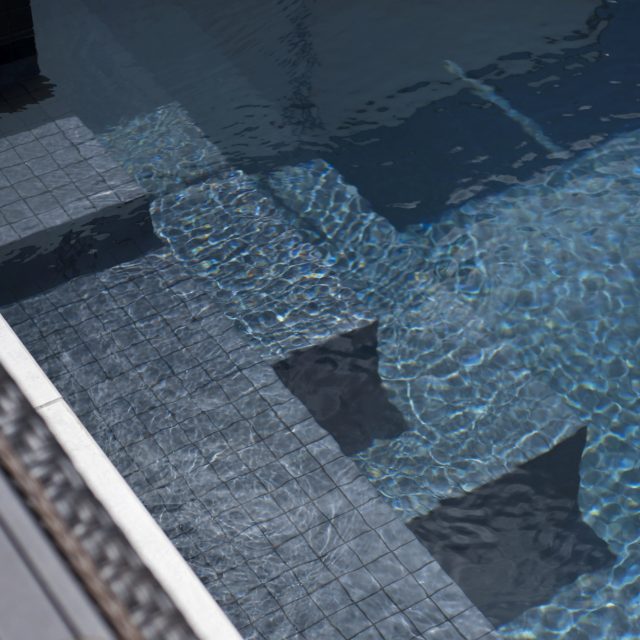 Pool finishes no doubt have the biggest impact on any living space.  They can help you achieve the perfect hue to create any backyard ambience; from bringing the Caribbean Sea to your backyard with glass tile or recreating the Mediterranean steps with a rich dark plaster.
A dark plaster will draw heat into the pool, ideal for saving energy, as well as creating an elegant look. Or if you prefer a classic look, a fresh coat of white plaster keeps the water a bright and sparkling blue all year long. Upgrade to an all-tile surface (porcelain, stone or glass) for a smoother luxurious feel and classically beautiful finish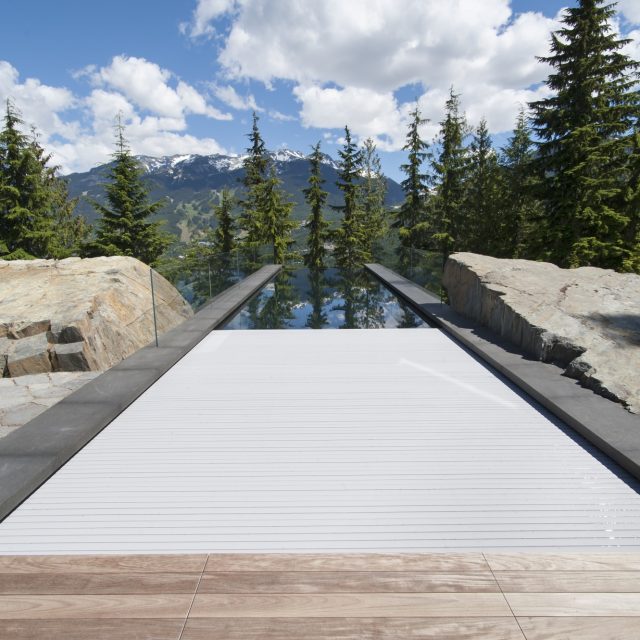 Automatic pool covers help provide an extra level of safety to your outdoor living space. Some covers can be customized to fit your uniquely shaped pool and the variety of color options can complement the overall pool design. It also has the added benefit of saving you money on heating costs.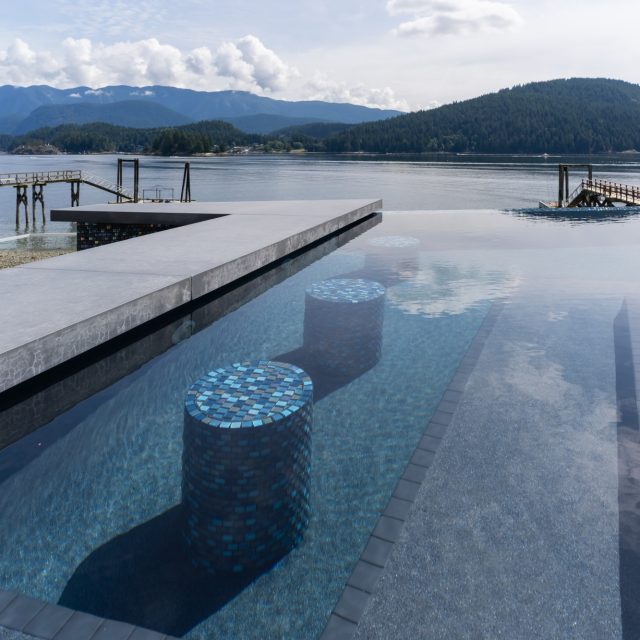 Alka Pool
Luxury Upgrades
High-end amenities such as underwater (pool) bar stools, colored lighting and full automation create a more luxurious experience. For music lovers who want to be surrounded by blissful tunes, underwater speakers are a definite must. Swimming pool lights can be upgraded to LED white or colored to magically transform the ambience of your swimspace.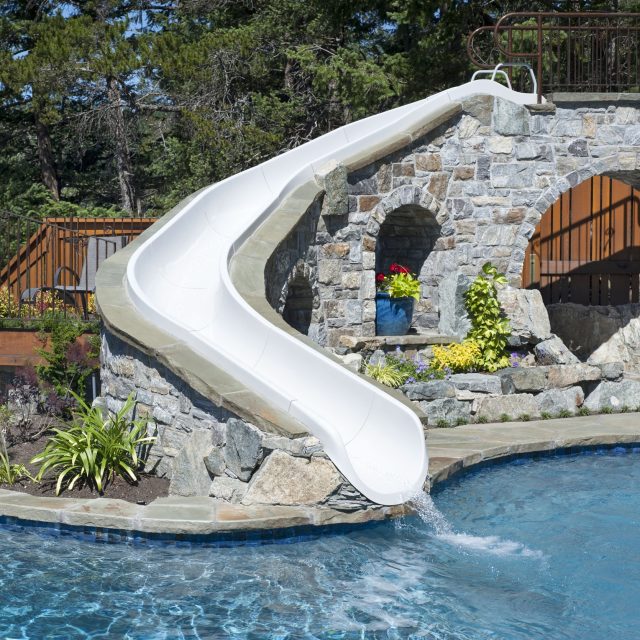 Alka Pool
Family-Centered
Kid-centric spaces feature slides, diving boards and splash pads. Add in some swim sports accessories for the whole family to join in with the fun. Pool lounging ledges, otherwise known as a Baja Shelf, are ideal play areas for children with their shallow depths. They are also the perfect place to cool off and relax at any age; just deep enough to let the water coolly lap over oneself while lounging in a pool chair reading the next great novel.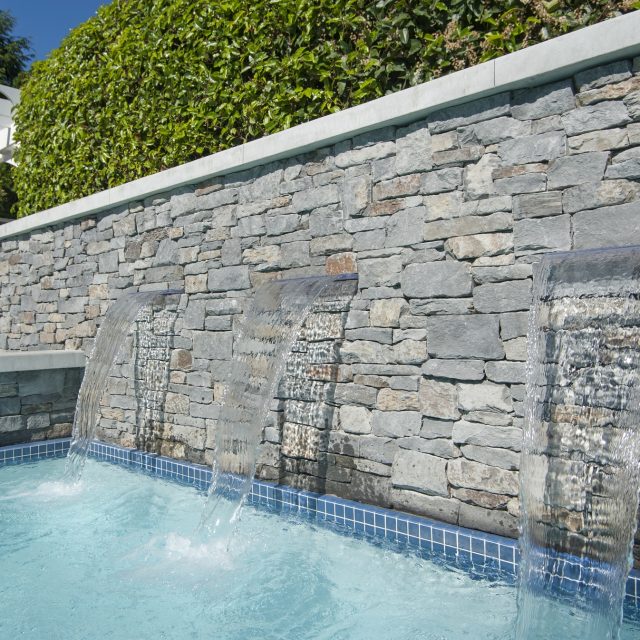 Alka Pool
Pool Water Features
Enhance your pool with a stunning and unique water feature; from spouts to waterwalls or even water jets (Laminars). Whether it is a natural faux rock waterfall or sheer descent that streams soothingly into your pool, the sounds of flowing water will create a serene ambience for all your senses.