This sensational swimming space features a funky geometric pool with both a three-sided flood edge and an infinity edge that acts as a water feature for the lower patio. To add to its allure an adjoining hot tub has an elevated 360º infinity overflow that spills into the pool below while the upper terrace has a tranquil water wall.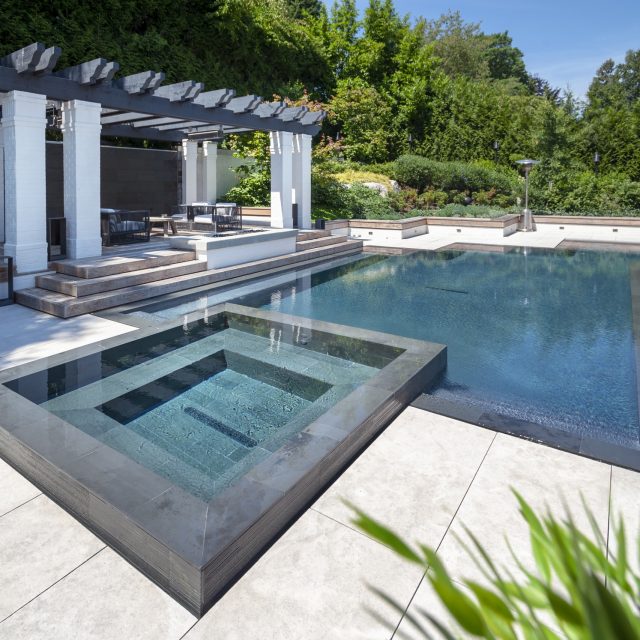 All three waterscapes are tiled in a Natural Cleft Mustang Slate that complements the rich hues of the onyx color plaster finish in the pool. Environmentally friendly options such as UV sanitizer, LED lights, and a cartridge filter were included.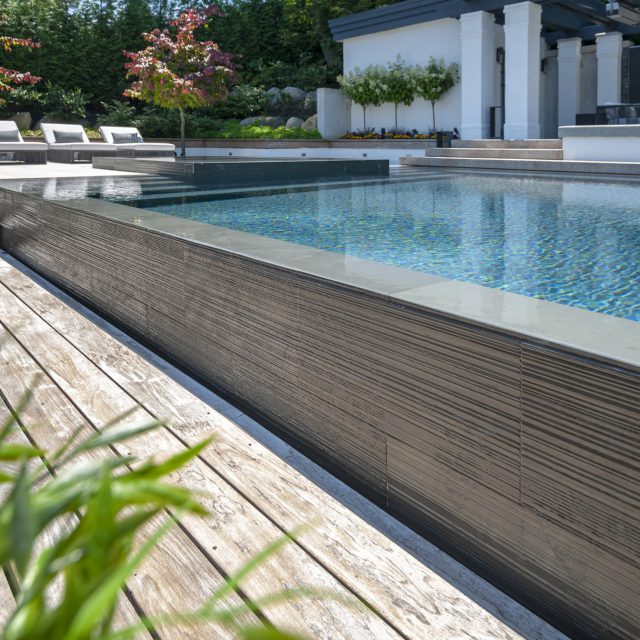 Awards
2019 Outstanding Award (Top in Category)
Geometric Pool Category for the Master Pools Guild
2019 Silver Award
Outdoor Pool Category (Between 451-700SF no water features) for the Pool & Hot Tub Council of Canada
Collaborators
Photographers
Bob Young Photography
Want to see a specific feature? Choose from the list.