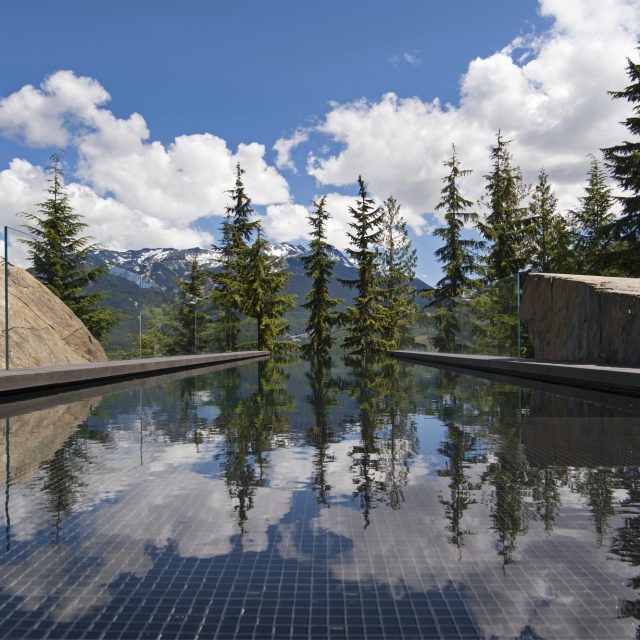 Jutting out from the rock cliff, this high-end home has a breathtaking view at every angle of the valley below and surrounding mountains. A portion of the infinity pool is suspended 40'0" creating a stunning aesthetic. In order to keep working throughout the year, the infinity pool was covered with a Hydralux cover and heated during the winter months.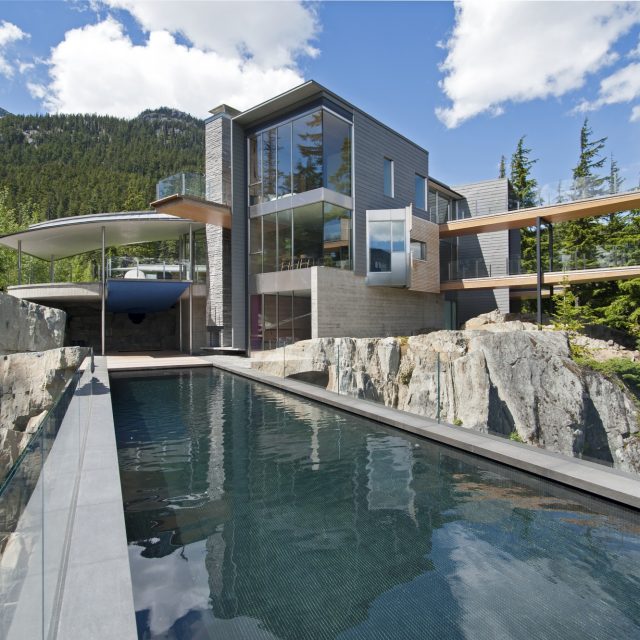 Black glass tile, throughout the infinity pool and whirlpool interiors, give the water elements of the home a mountain lake look, while the geometric design maintains the modern look to the home. For the perfect resort feel, a lounging ledge was included and for that late night swim, a set of Hydrel LED lights were added. To further enhance the customer's enjoyment of this luxurious suspended pool, a UV, Ozone and Chlorinator Sanitation System, as well as a Turbo Clean System, were included.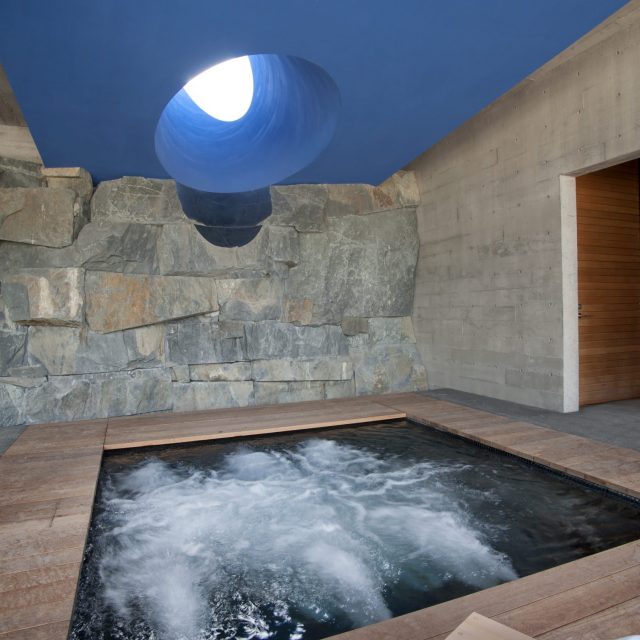 Tucked into the recess of the house and surrounded by stone sits a cozy hot tub. An oculus over this hot tub allows natural light into the covered area, creating a spectacular effect against the black glass tile. Like the infinity pool, this hot tub also features a Hydralux automatic cover.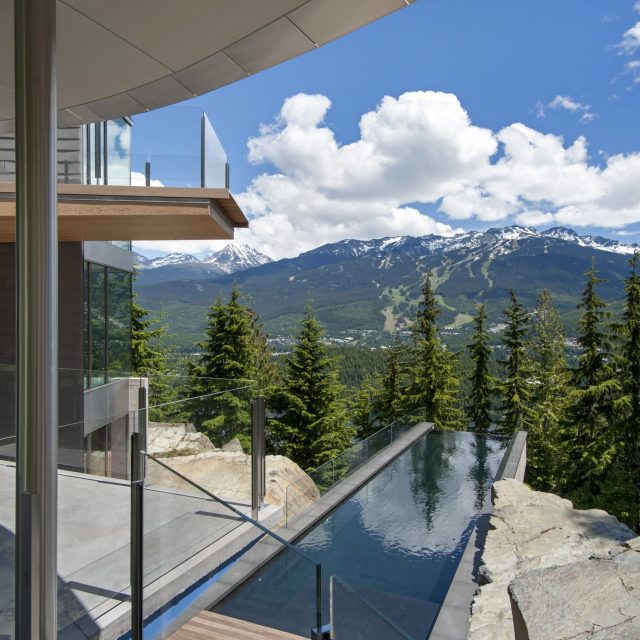 Awards
2015 International Pool of the Year
Ocean Home Magazine
2014 Grand International Award
Highest Honor for the Master Pools Guild
2014 Gold Award
Residential Concrete Pool with Vanishing Edge for the Association of Pool & Spa Professionals
2014 Gold Award
Technical Achievement for the Pool & Hot Tub Council of Canada
2014 Silver Award
Residential Spa for the Master Pools Guild
Want to see a specific feature? Choose from the list.