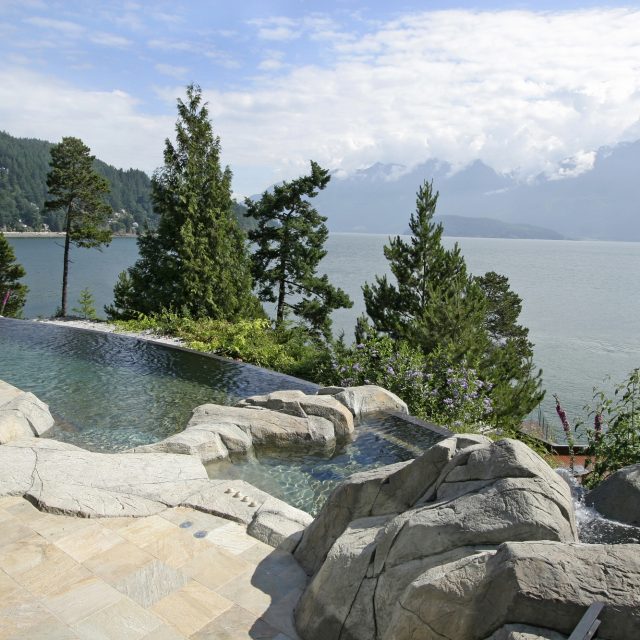 Styled to fit into the stunning natural beauty of BC, this charmingly curved infinity pool is the jewel of the backyard. A perfect custom blend of colored plaster creates the illusion of a natural body of water which is further enhanced by the surrounding faux rock and water curtain.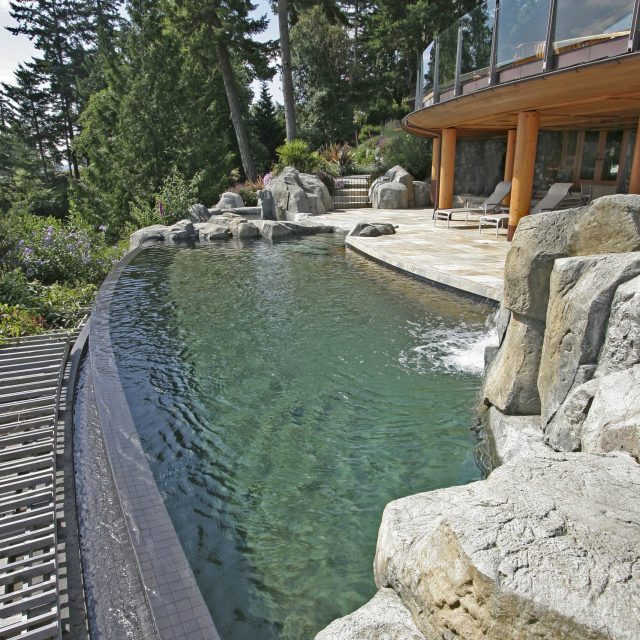 The unique freeform shape incorporates a hot tub along with an infinity edge for a wider view of the inlet. A set of swim jets was added, for a great workout, upgrading it to an exercise pool. With the addition of a Turbo Clean in-floor cleaning system, this perfect gem stays polished all year long.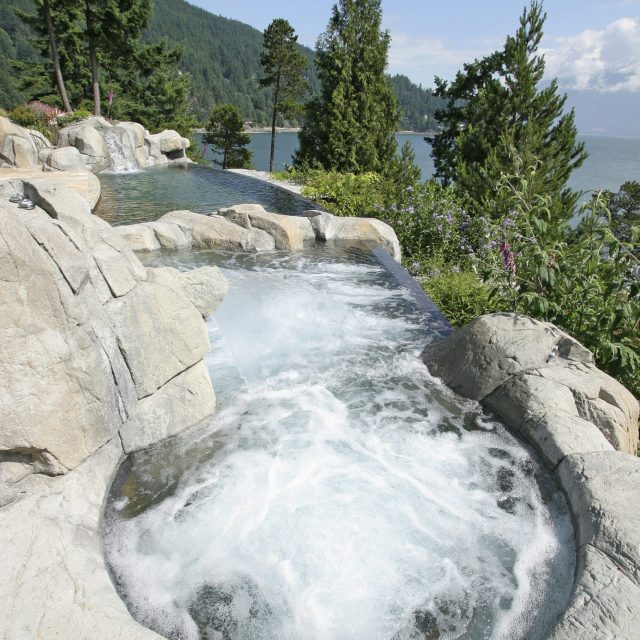 Award Winner
2006 Silver Award
Natural Pool Category for the Master Pools Guild
2006 Bronze Award
Natural Pool Category for the Pool & Hot Tub Council of Canada
Photographers
Wildman Photography
Want to see a specific feature? Choose from the list.