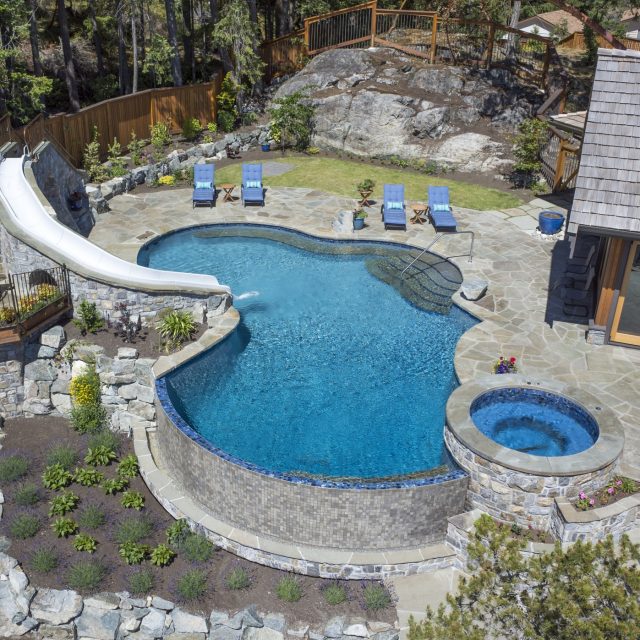 This freeform pool and spa combination is not for the faint of heart. With its vibrant finish, powerful Badu swim jets and hilariously fun custom water slide, this pool will get your heart pumping.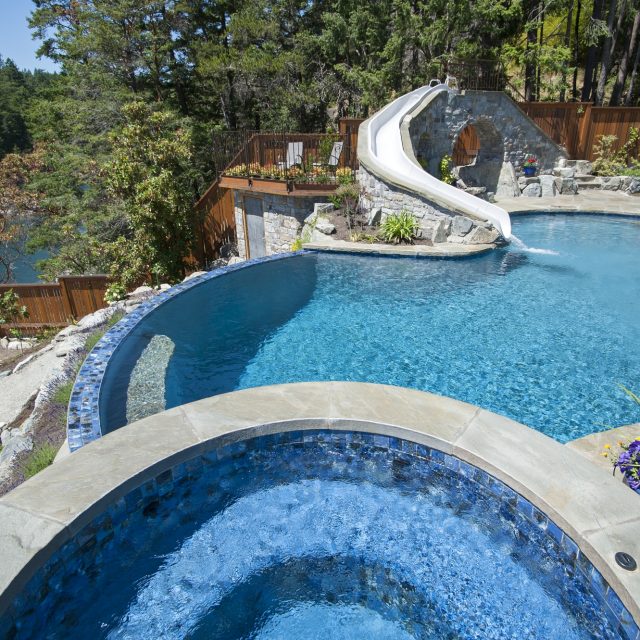 The subtle and cool tones of the Pennsylvania Bluestone patio and the outer infinity edge tile allow the vibrant custom blended midnight blue colored quartz plaster to pop. This is further enhanced by the gorgeous Troy Fujiwa tile in the pool tile band and on the top of the infinity edge. The whirlpool mimics the swimming pool with its combination of Troy Fujiwa and Galaxy tile; a statement all on its own. Veneer rock finishes strategically placed add some texture and tie in with the surrounding rocky landscape.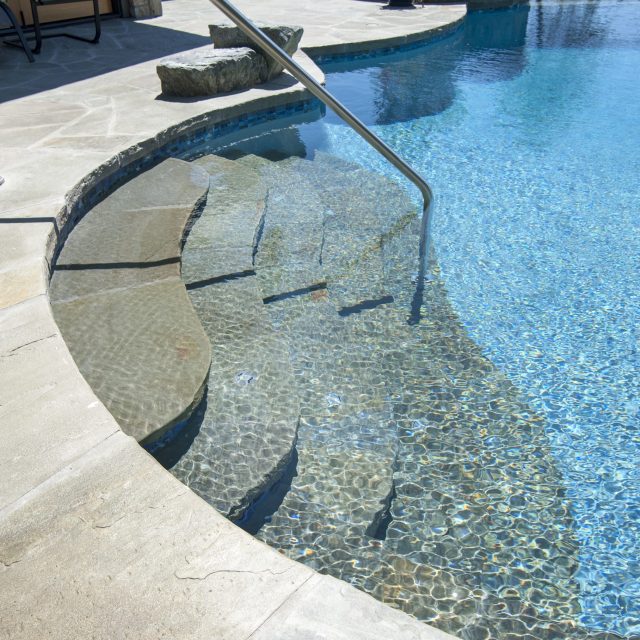 In keeping with this Mediterranean Coastal theme, the bench and entry steps were done in a matching Pennsylvania Bluestone carried over from the deck. Behind the scenes, an ozone system and Turbo Clean system were installed for the customer's ease of use and water quality.
We had a vision for our pool and Alka Pools made it a reality. The site was very challenging, both in terms of access for equipment and materials and because it was a very tight space. As well, the pool was blasted out of a solid granite outcropping at the edge of the ocean. Alka Pools met the challenge and produced a masterpiece that both compliments and blends with the natural beauty surrounding this location.
- Larry & Ruth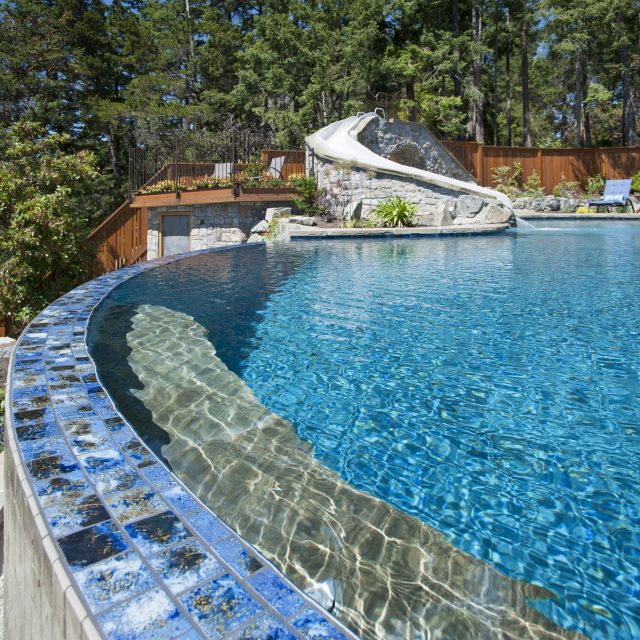 Awards
2015 Gold Award
Freeform Category for the Master Pools Guild
2015 Silver Award
Spa-attached Category for the Master Pools Guild
2015 Bronze Award
Concrete Pool with Water Feature Category for the Pool & Hot Tub Council of Canada
Photographers
Bob Young Photography
Want to see a specific feature? Choose from the list.