Shades of Blue Dreamscape
Photo Credit: Martin Knowles Photo/Media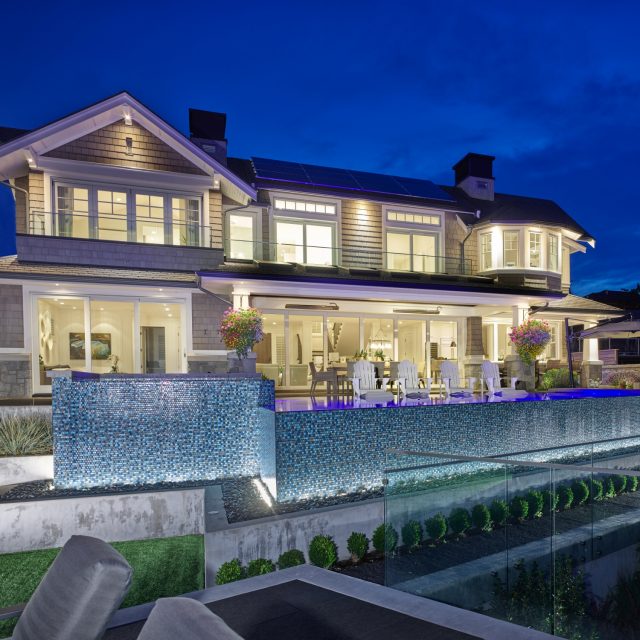 Every good party has ample seating and areas for lively conversation. Such is this outdoor living space, built for entertaining with its multi-leveled patio and cozy nooks. Nano doors leading from the house open the indoor merriment to the outdoors, cohesively combining both spaces. Prime seating can be found on the four white Adirondack lounge chairs placed on the pool's Baja shelf. It sits 8" below the deck, a subtle entrance that beckons one to take a seat and relax. The inclusion of the lower-level bench to this lounging ledge both creates additional seating when the party is at its height and offers the ideal place to cool off.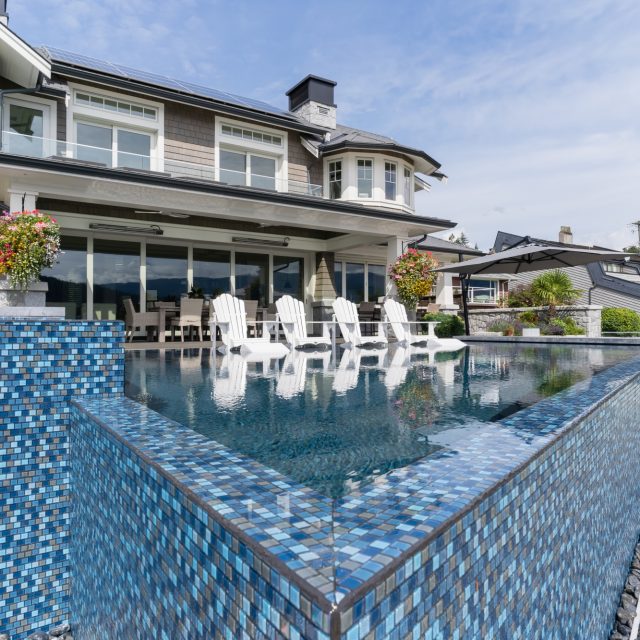 The soothing trickle of water can be heard from the lower patio where one's eyes feast on the stunning infinity edge wall; the focal point of the outdoor terrace. It's shimmering Rustic blue glass tile pops against the neutral tones of the house. Showcased by LED lights, this dazzling work of art becomes a showstopper in the evening.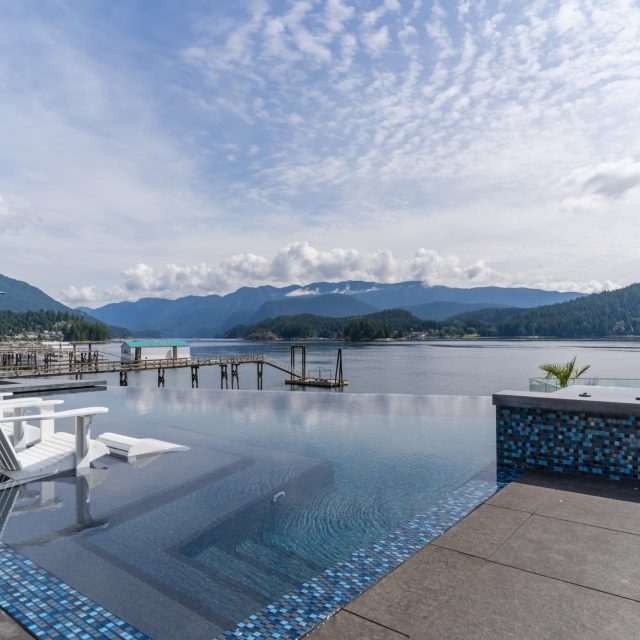 Though primarily built for entertaining, this outdoor oasis is also considered a sublime staycation. It is perfectly situated on the beach where one is surrounded by vacation sounds; water lapping, birds singing, the rush of speed boats as they pass by, and the distant sounds of children laughing and playing. The vacation vibe is further enhanced by the tropical palm trees and exotic plants, to the calming smells of lavender that pleasures the senses at every corner. On a hot day, the luxurious feel of the cool water as it caresses your sun kissed skin is a blissful moment not to be missed.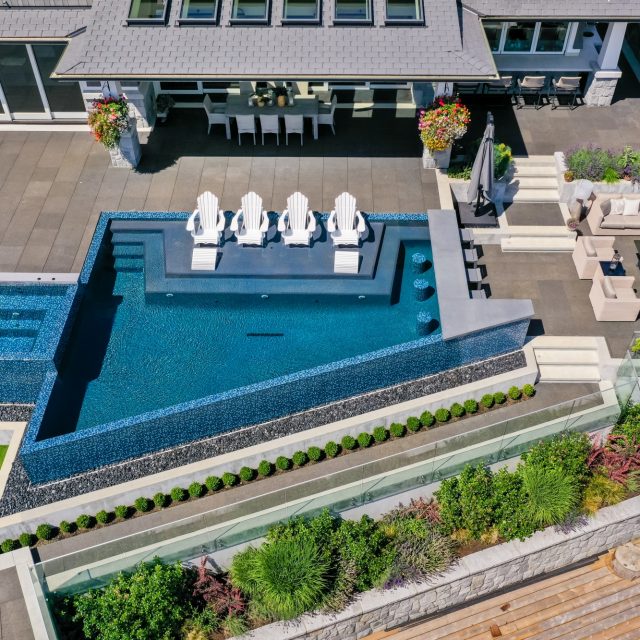 Awards
2019 Silver
Geometric Pool Category for the Master Pools Guild
2019 Silver
Concrete Vanishing Edge Category for the Pool & Hot Tub Council of Canada
Collaborators
Alex Voth Design Consulting
Haven Garden Design
Photographers
ishot.ca
Martin Knowles Photo/Media
Want to see a specific feature? Choose from the list.