This unassuming project showcases an infinity edge pool with a 9'0" drop.  But the most impressive feature is what lies beneath; a series of columns built for structural support.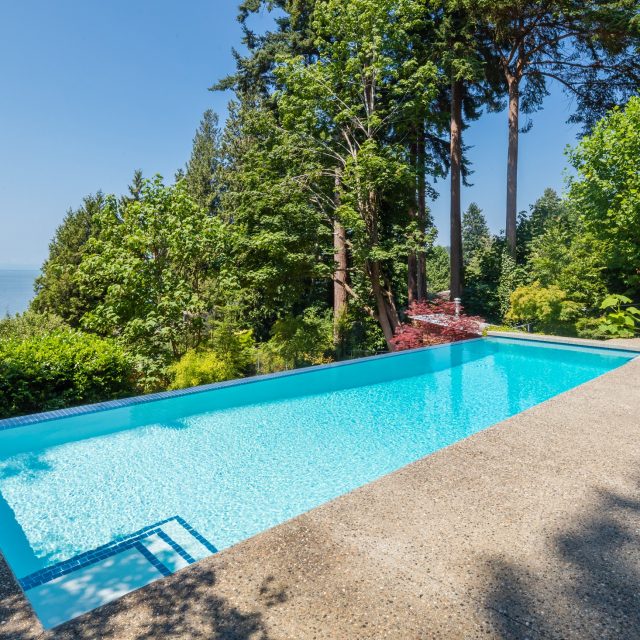 When driving up to the client's residence, one has the feeling of entering a secret forested area.  But tucked around the corner like a hidden oasis lies the stunning infinity edge pool beckoning one to take a swim with its fresh white plaster.  A vibrant galaxy blue tile accents the stairs and vanishing edge providing not only a safety measure but making a bold artistic statement against the pebbled aggregate deck.  From this vantage point one can see the stunning landscape over the infinity edge of the pool, unaware of the impressive 9'0" infinity wall that lies below.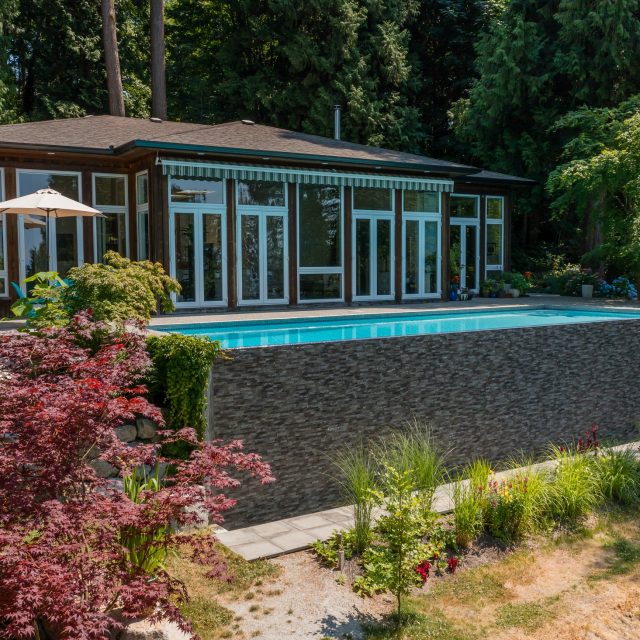 Not until one walks through the verdant gardens can one hear the calming flow of the water over the infinity edge pool.  Tiled in a textured glazed porcelain called Gioia greige, the infinity wall complements the surrounding landscape; aptly named as this stunning wall of art provides immense joy to both the clients and any visitor to the property.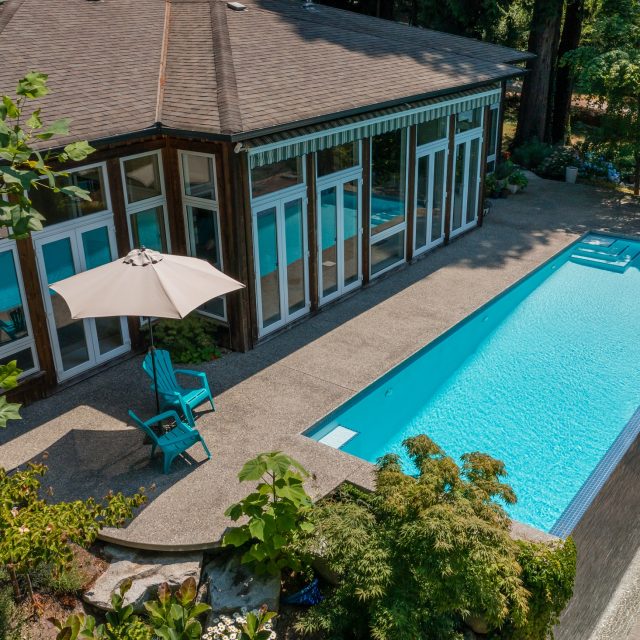 Photographers
Awards
2020 Gold Award
Technical Achievement Award for the Master Pools Guild
2021 Bronze Award
Technical Achievement Award for the Pool & Hot Tub Council of Canada
Want to see a specific feature? Choose from the list.