Alka Pool
Exercise / Lap Pools
Who says fitness can't be filled with fun? We recommend a daily dose of swim-time fun to boost those endorphins and get your heart pumping. It builds endurance and strength throughout your body while simultaneously focusing on your cardiovascular health. But the greatest part of this workout; it can be a source of family bonding and fun with friends.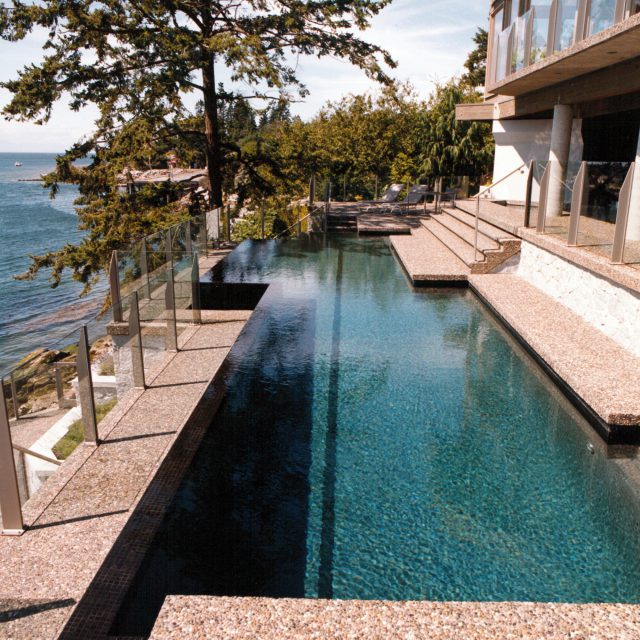 As swimming is considered one of the best all-over workouts, lap pool construction in Vancouver and throughout British Columbia is on the rise. Lap pools are great for friendly competitive races or even just a rejuvenating swim to release your cares at the end of a long day. These lap pool designs are long and narrow, often starting at 50'0" length and featuring a racing lane tiled into the pool finish.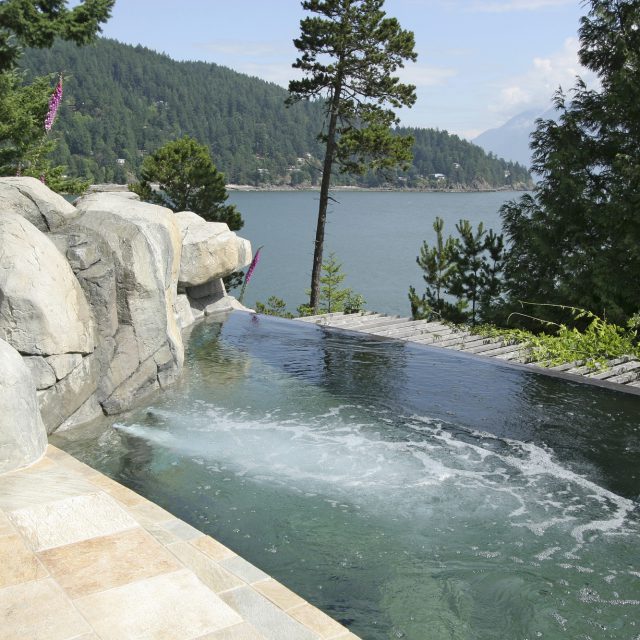 Exercise pools feature fitness-oriented additions that can enhance your healthy lifestyle. Simple additions like a volleyball net or basketball hoop, allow you to play the sports you love while enjoying your pool at the same time. Larger additions like a swim jet system, (use of currents to create resistance for the swimmer to swim against) are perfect for smaller yards. Whatever your fitness style, the exercise pool will keep you smiling while swimming. Get in touch with the team at ALKA POOL, or take a look through our portfolio to learn more about how we can design a pool into your space.
Our Exercise / Lap Pools portfolio