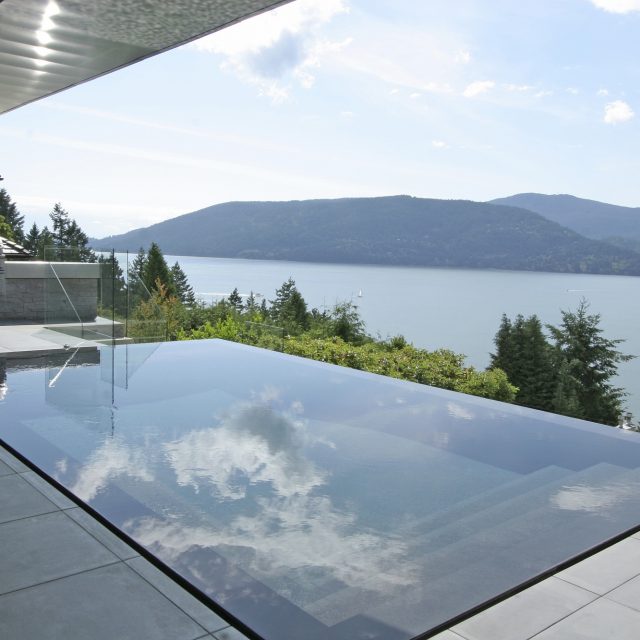 This gorgeous infinity pool is surrounded by black granite for an elegant look that enhances the beauty of the surrounding scenery. A custom blend of colored plaster creates the rich hues which add to the sleek design, creating a reflective surface.
Though indulgent, this reflecting pool is also practical with a set of swim jets for a vigorous workout. Adding a multi-levelled water feature was the perfect way to connect the backyard to the rest of the house. With natural elements like faux rock and plants, this outdoor living space is outstanding.
Award Winner
2006 Gold Award
Geometric Category for the Master Pools Guild
2006 Gold Award
Outdoor Concrete Pool with Water Feature for the Pool & Hot Tub Council of Canada
Collaborators
Busselton Construction
Photographers
Wildman Photography
Want to see a specific feature? Choose from the list.