Photo Credit: Brett Ryan Studios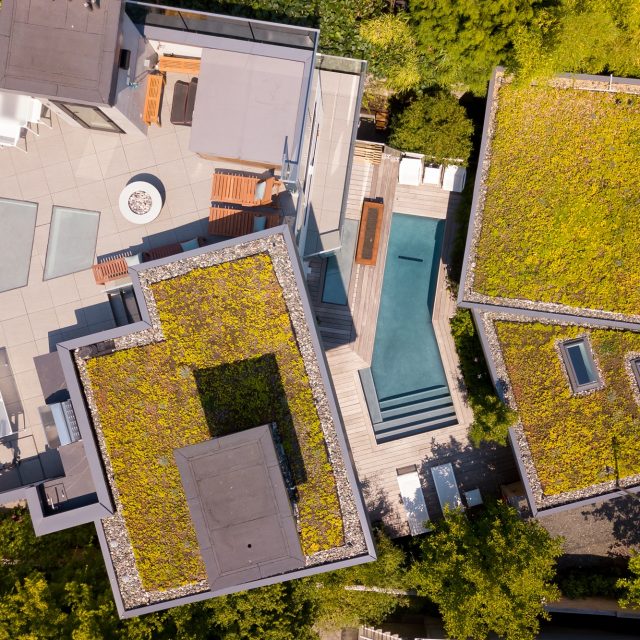 This uniquely shaped cocktail pool was cleverly designed to fit snugly in between the main residence and the laneway house.  The size and depth of this pool categorizes it as a plunge pool; used more for lounging and wading than vigorous swimming.  To turn it into the desired exercise pool, a set of swim jets were installed.
Photo Credit: Brett Ryan Studios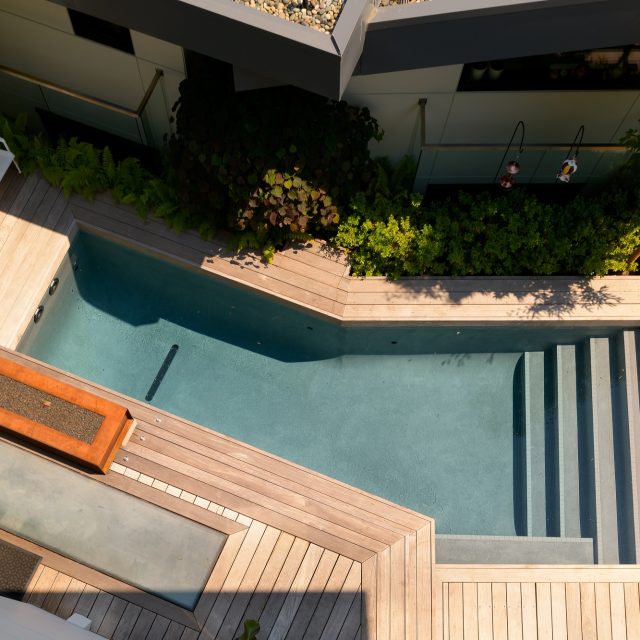 To complement the architectural detail of the skylights in both the upper and lower deck, a beautiful custom colored plaster was chosen; a dark rich color during the day that turns a dazzling bright blue for evenings spent poolside.
Photo Credit: Brett Ryan Studios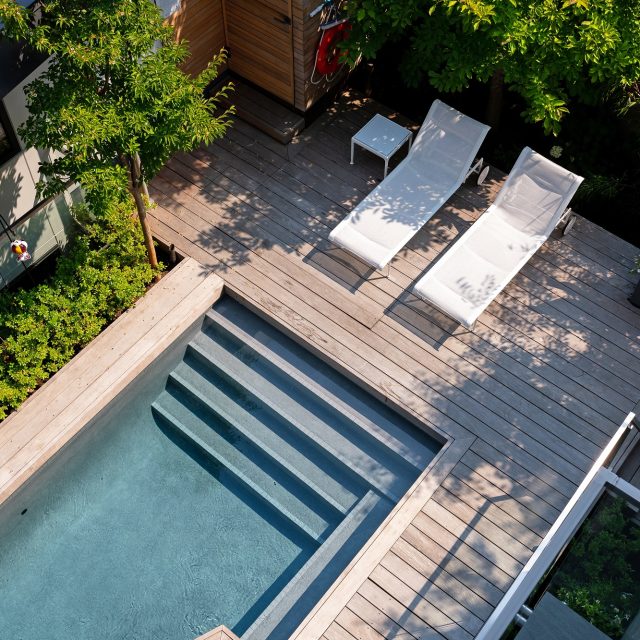 Collaborators
Photographers
Inside Out Design Build
Want to see a specific feature? Choose from the list.