Alka Pool
Hot Tubs / Spas
There is no better way to de-stress at the end of a long day than the feel of luxurious warmth while immersed in your own private hot tub. Not only are hot tubs  (also known as spas or whirlpools) considered the ultimate stress reliever, but they can also be used as heat therapy for injury rehabilitation and improved sleep.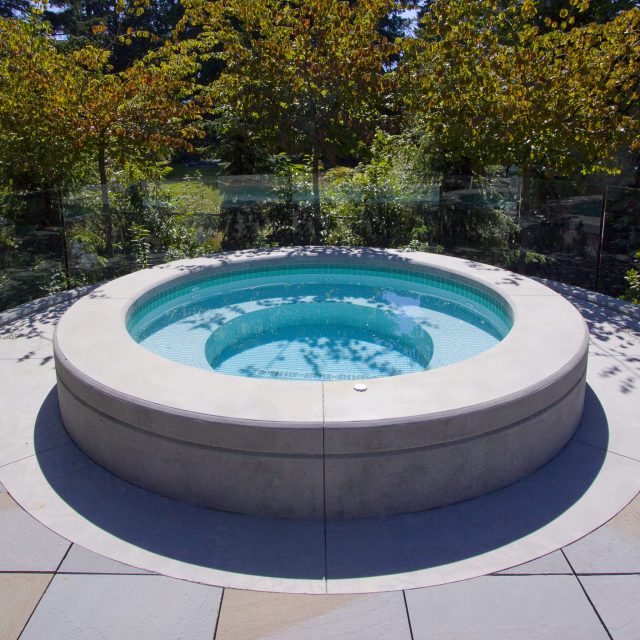 Custom concrete hot tubs can be tailored to your needs; extra jets, various sizes and shapes, seats/benches custom-fit to your height and so much more.  You can even heat the hot tub with the touch of a button on your smart phone, so it is ready and waiting when you get home.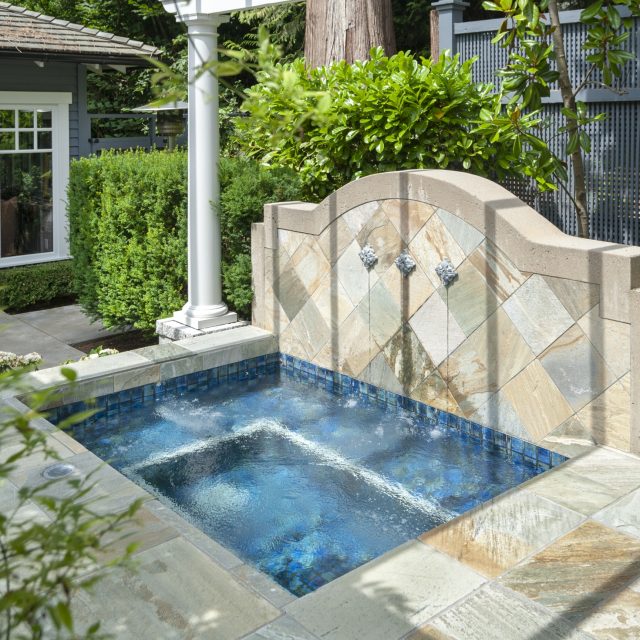 ALKA POOL has been building custom spas throughout British Columbia for over 60 years. Hot tubs can be standalone projects or built within the swimming pool itself. They can share equipment or be separate entities unto themselves. The beauty of concrete spa design is in the customization.
Our Hot Tub / Spas portfolio