This sensational indoor swimming pool and spa is pure indulgence. Every care was taken to ensure the look and feel of luxury, from the Dorset cliff stone coping edge down to the beach glass tile that borders the pool and spa. The shape of the indoor swimming pool mimics the skylight creating a breathtaking effect, while the beautifully round hot tub has a Roman bath look.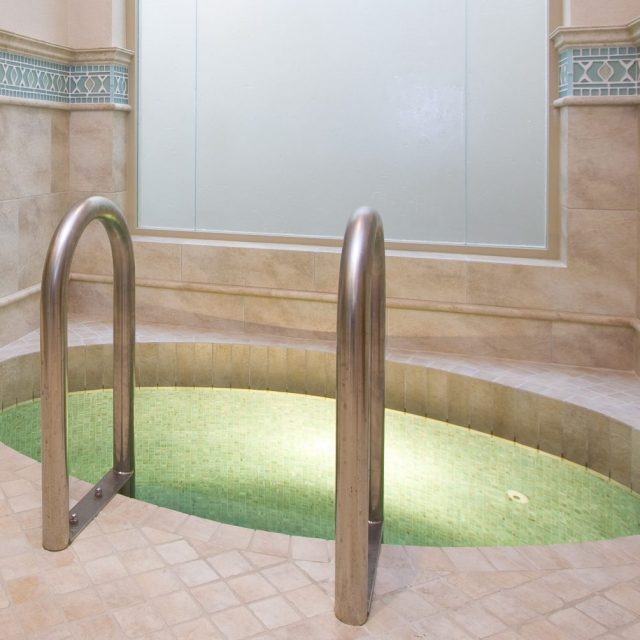 Perfectly tucked away in a private nook is an oval cold therapy plunge pool that reflects the luxurious feel of the room and intended therapeutic purpose as well as providing a spa feel. An Ozone sanitation system and Turbo Clean in-floor cleaning system completes this outstanding personal at-home spa.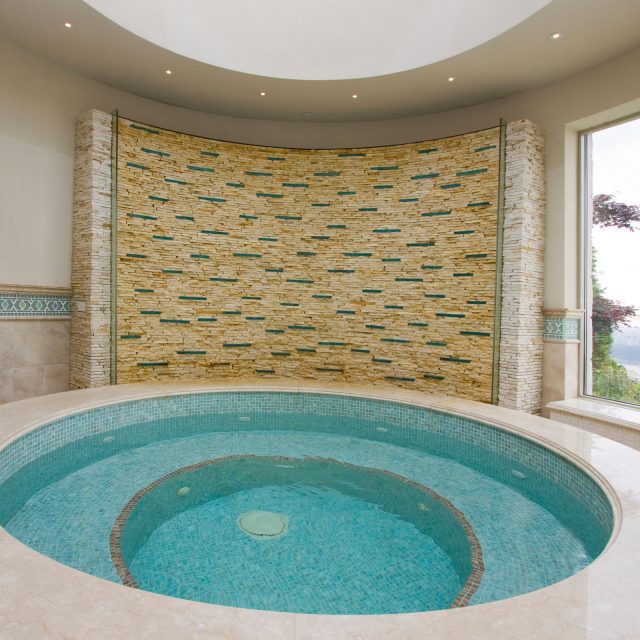 Awards
2011 Gold Award
Indoor Category for the Pool & Hot Tub Council of Canada
2011 Gold Award
Concrete Spa Attached & Indoor Pool Categories for the Master Pools Guild
2011 Silver Award
Special Purpose Pool Category for the Master Pools Guild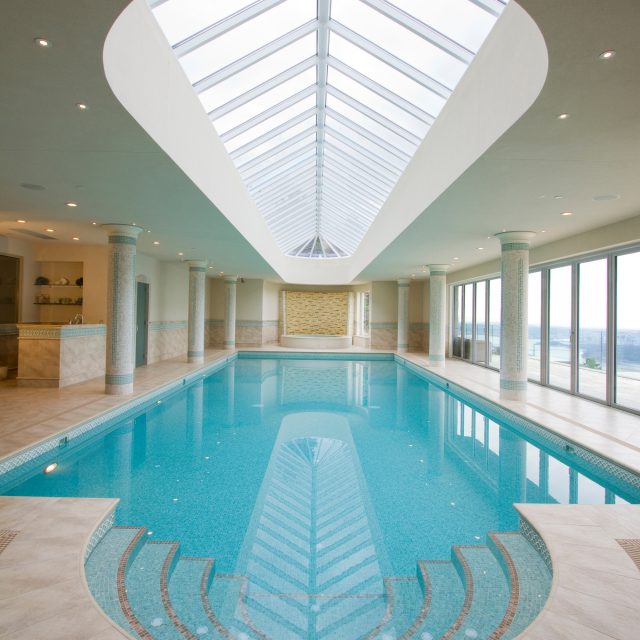 Collaborators
Bakken Construction
Grant + Sinclair Architects Ltd.
Photographers
Wildman Photography
Want to see a specific feature? Choose from the list.