Photo Credit: T Jones Group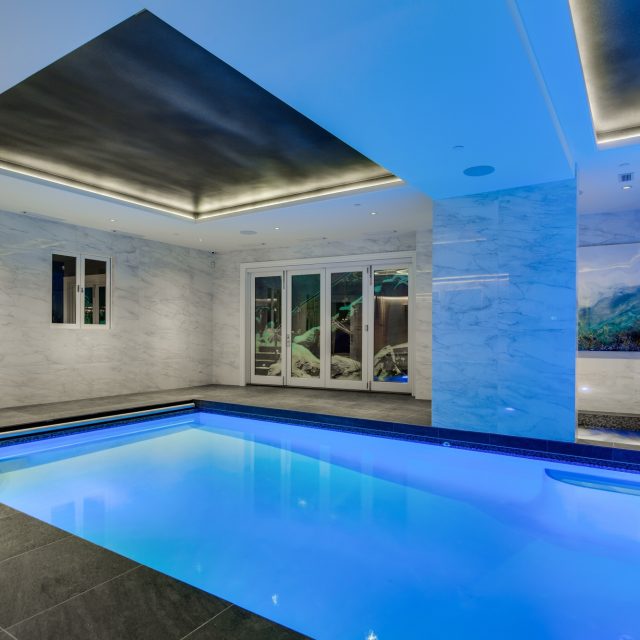 This ultra modern home, known as the Elements Estate, exudes luxury. A clever play on the elements, one is surrounded by fire, water and earth features when entering the basement. At the heart of these elements are the elegant waterscapes; swimming pool, hot tub, water wall and sheer descent. Each water element is beautiful on its own but breathtaking when experienced as a cohesive whole. When entering the swimspace one is transported to a wellness spa. The soothing sounds of water and the calming atmosphere inspire tranquility and relaxation. One is embraced by the humid and moist environment, like a soft caress.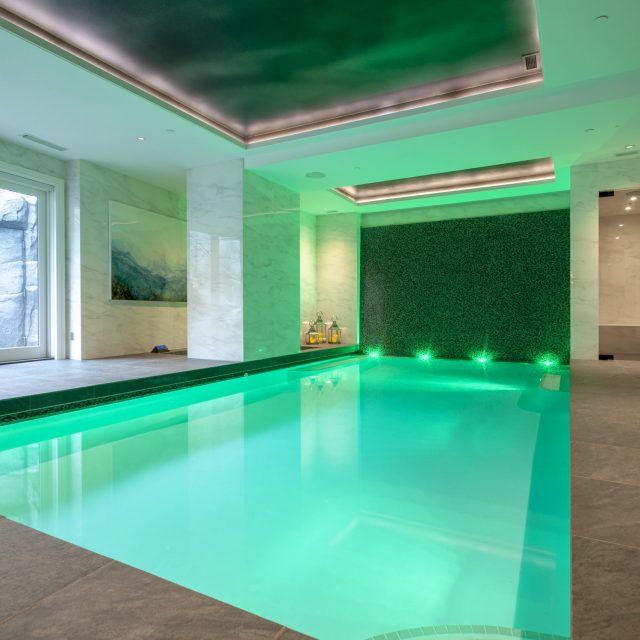 The impressive water wall ties in the earth elements with its stone-like façade. The unusual build of the privacy wall for the hot tub was brilliantly designed by the owner adding a unique and interesting element in an otherwise minimalistic space.  To further enhance this space, a slate gray automatic pool cover was added along with environmentally friendly equipment such as a cartridge filter and variable speed pump.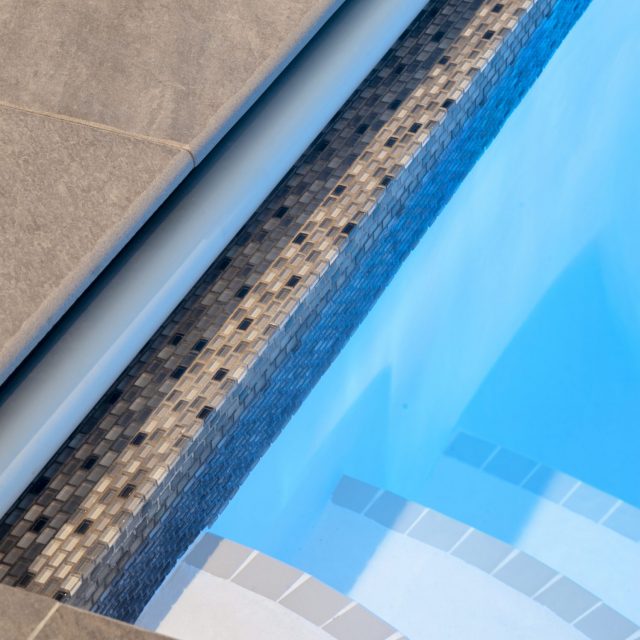 Earthy and masculine tones are set throughout the basement, with the pool area showcasing the more neutral palette of cool greys and smoky blacks. The white walls feature a grey marble detail that is picked up in the tones of the deck.  This luxurious smoky toned deck tile has tiny flecks that shimmer and sparkle creating the illusion of movement.  Further color coordination is reflected in the stunning chain-linked glass mosaic tile; a blend of charcoal and ebony tones. This glass tile is featured on the water wall but also present in the tile band of both the pool and hot tub.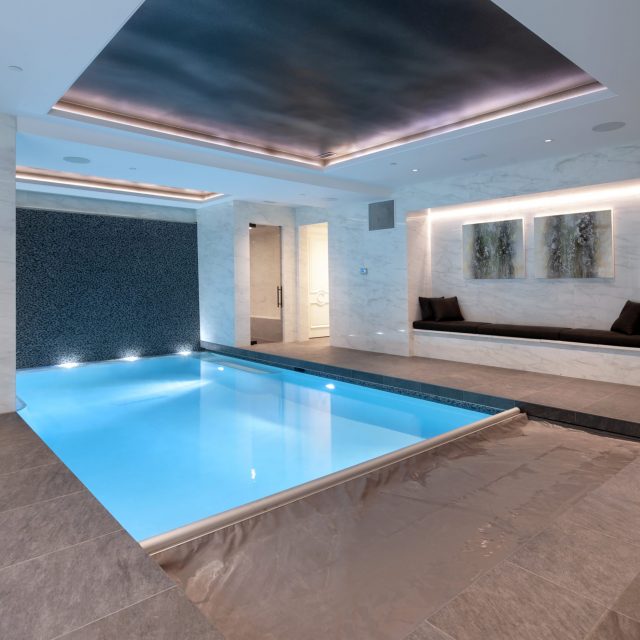 At the center of this space sits the swimming pool with its bright white plaster finish. This is the perfect finish to pick up the hues from the colored LED lights.  The myriad of color choice dramatically changes the space in an instant with its jewelled tones from party Flamingo pink to a vibrant Emerald green.
Photo Credit: T Jones Group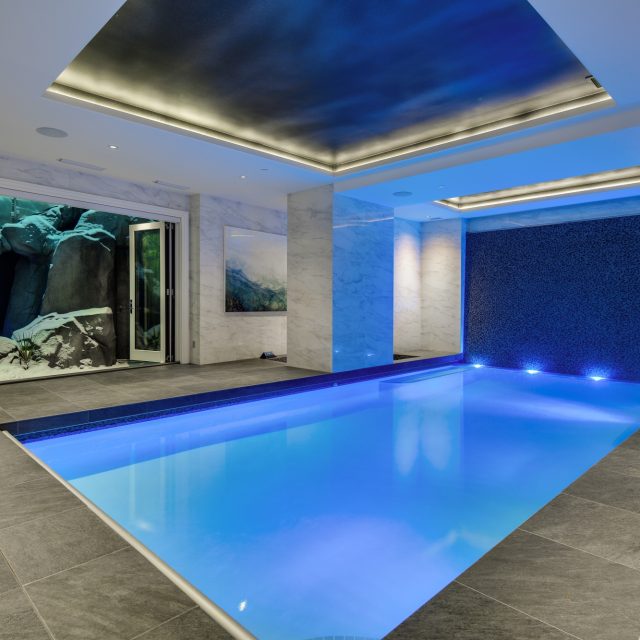 Collaborators
Publications
Photographers
Bob Young Photography
Additional Photos Courtesy of T Jones. Group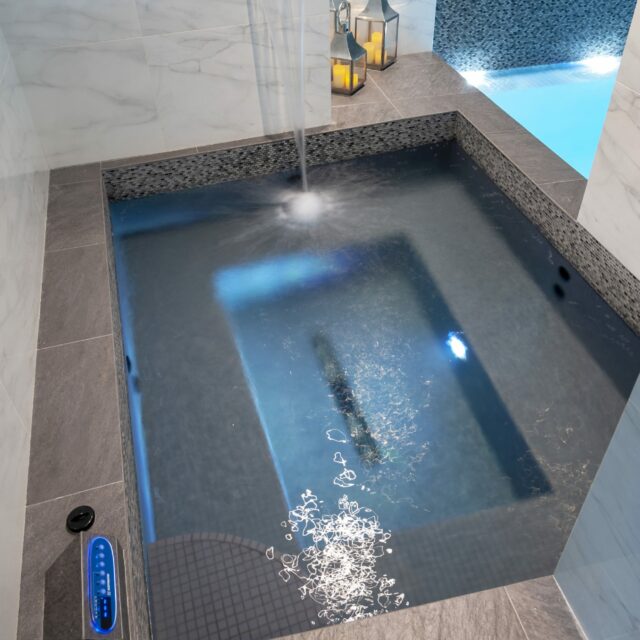 Awards
2020 Gold Award
Indoor Pool Category for the Master Pools Guild
Want to see a specific feature? Choose from the list.