Photo Credit: S&N Lighting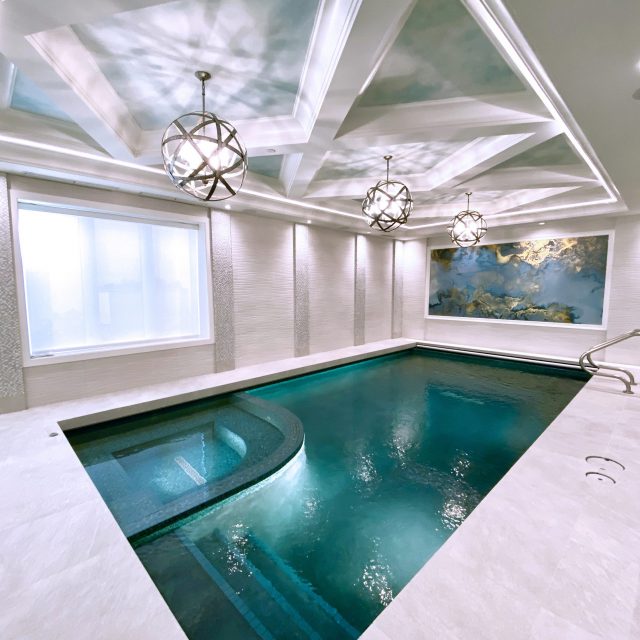 Alka Pool
Indoor Swimming Pool Builders
The beauty of an indoor swimming pool is the year-round enjoyment it offers. In any weather you can indulge your senses with an invigorating swim or splash around with your family and friends. Your fitness regime can be practiced daily or whenever the urge arises as your swimming pool and hot tub are always open; no travel time and you can still be on-schedule for the rest of your day.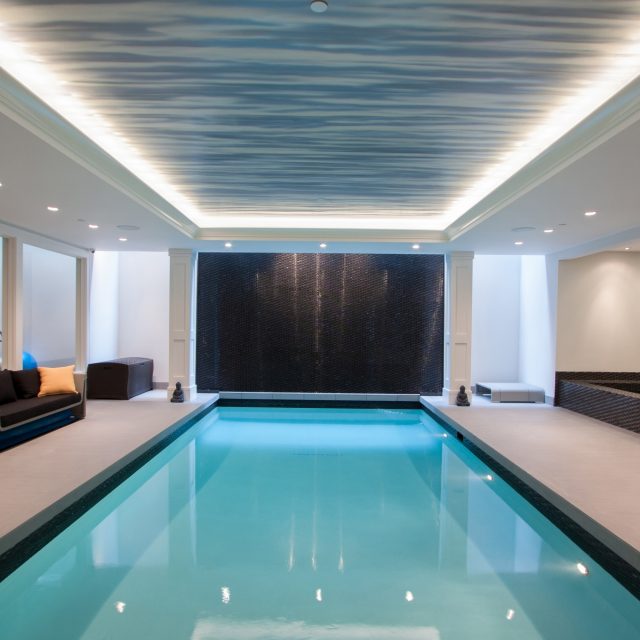 Choosing an indoor waterscape allows you to enjoy an at-home spa and practice self-love daily.  Add floor to ceiling windows to experience the sensation of being outdoors while still in the comfort of an indoor climate. Get in touch with our award-winning indoor swimming pool builders, or view our portfolio to understand how we can make your vision come to life.
With indoor swimming pools, any time of day or night you can dive in and #ImmerseYourself #AlkaPoolStyle.
Our Indoor Pools portfolio