West Coast Therapeutic Pools
A simply gorgeous, wooded pool house sits on the cliffs of Halfmoon Bay.  A serene place for therapy and relaxation with its hot therapy pool, cold plunge pool, sauna and showers. Everything about this residence calms the soul, heals the heart, and releases tension.  It is the epitome of West Coast Living; with is slower vibe and off the grid location.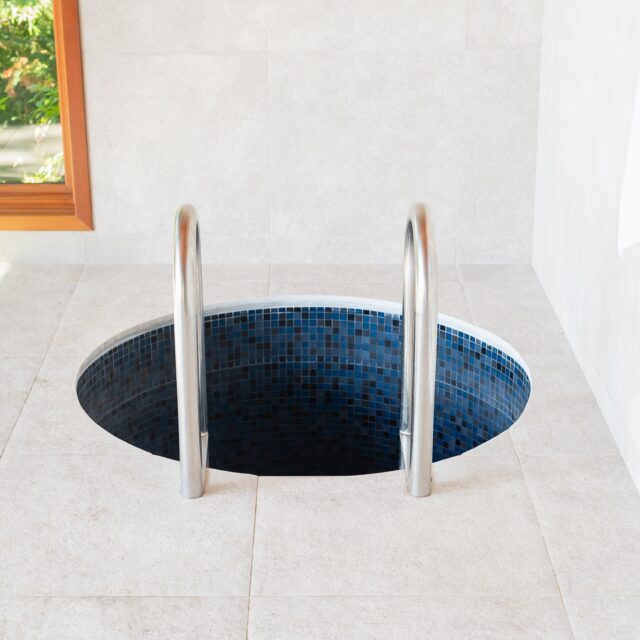 Lots of strategically placed rocks and stones create pathways that lead to this cabin blending seamlessly with the cliffside.  Once inside, cool grey stone and wooded ceilings further enhance the nature inspired design.  Oceanside Mosaic glass tile with black and blue hues makes for a rich contrast against the cool grey stone. It is not a dramatic effect but rather adds to the overall tranquil atmosphere.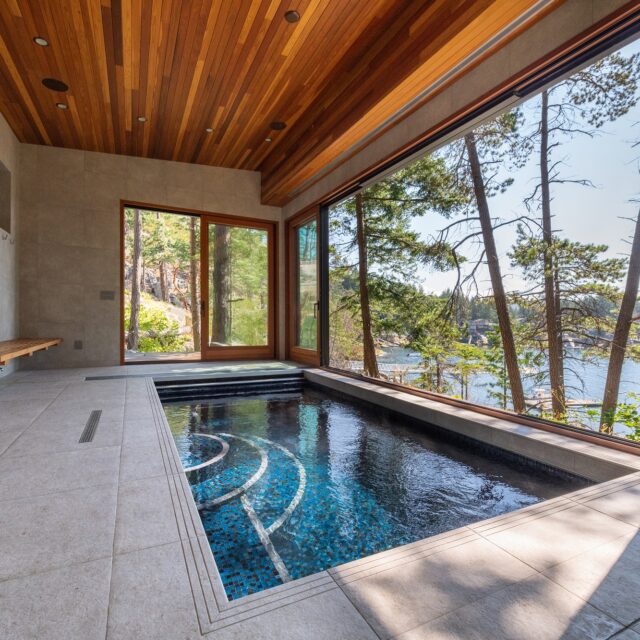 While immersed in the hot therapy pool, one has an unbelievable vista thru the nano doors.  Sounds of the leaves rustling, water lapping from the beach below and wildlife playing waft through the doors for an incredibly enveloping experience.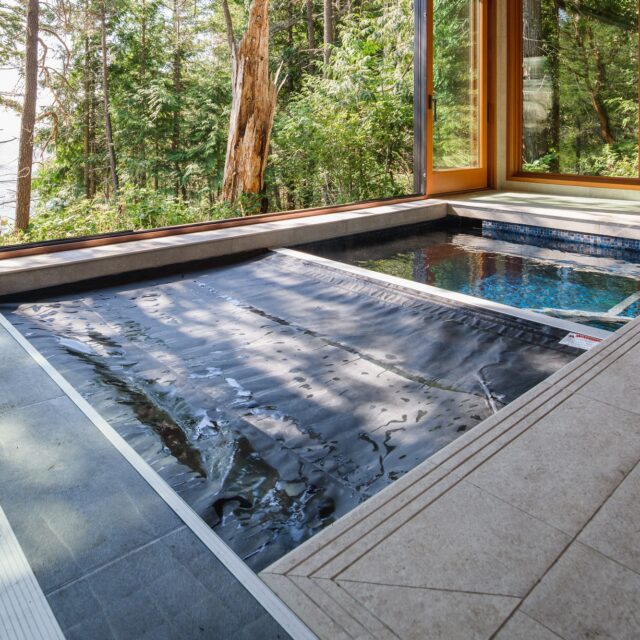 To keep the cost of heating down and protect the pool from debris, a Hydramatic automatic pool cover was installed.  Other environmentally friendly equipment include LED lights and cartridge filter.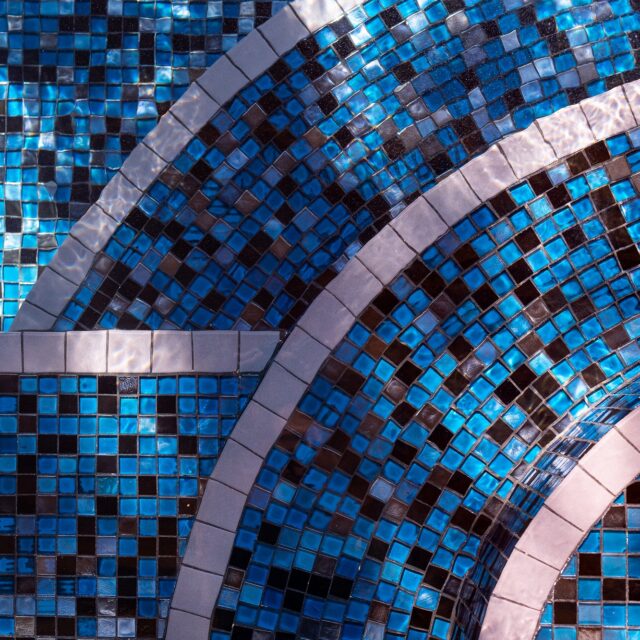 Collaborators
Peter Rose Architecture & Interiors
Photographer
Brett Ryan Studios
Want to see a specific feature? Choose from the list.