In this opulent home, high-end amenities abound and every comfort for the homeowner was taken under consideration.  But the lower level is where the wow factor comes in with its two entertainment areas: the movie theatre and the swimspace.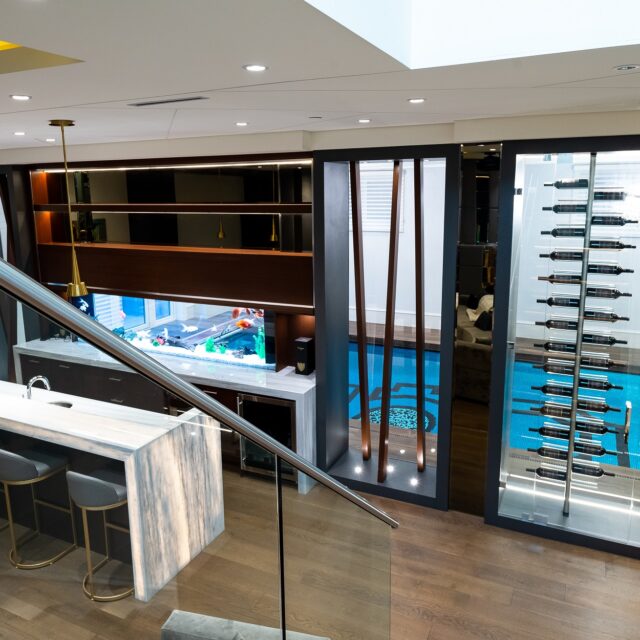 Set against an off-white background, the two spaces are brought together by their earthy tones of brown and grey.  Accents of bronze and gold throughout the living areas bring a richness to the theme.  It oozes opulence with the crystal chandeliers, floor to ceiling wine racks and marble like bar.  Colorful fish border the two spaces adding a sense of play and fun.  Not to mention that everything is automated, from the lighting and window blinds down to the automatic pool cover.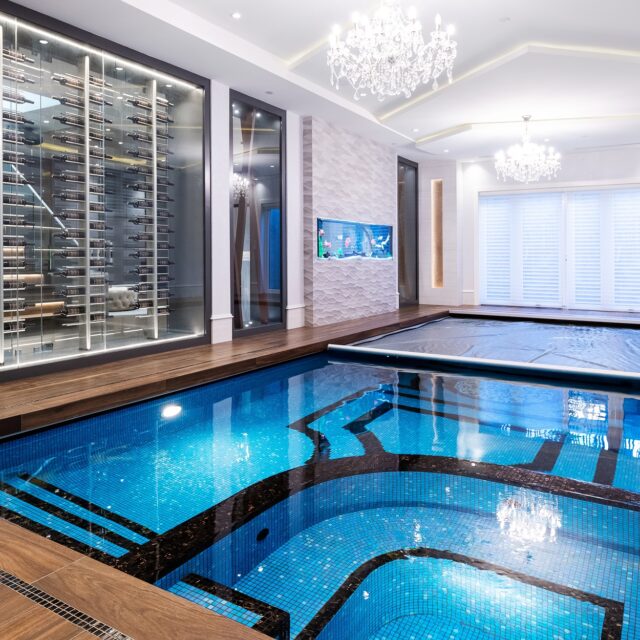 Both spaces were meant for entertaining, but the indoor pool is the epicenter of the home.  Slightly smaller than a lap pool and set from 3'6" – 6'0" depth, this swimming pool works perfectly for the family with children that lives within.  The automatic pool cover acts not only as a cost saving but also a safety measure for the children.  And being an indoor pool means the kids get to have fun all year long! #splashtastic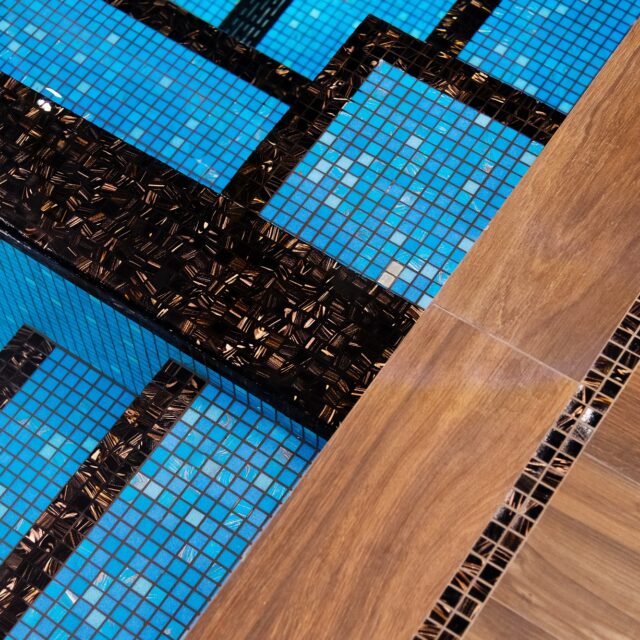 With its jewel tones, it beckons one to dive in and luxuriate in the refreshing water.  The beautiful glass tile provides a majestic blue tone while the rich bronze speckled accent tile creates a mosaic pattern reminiscent of the Roman times.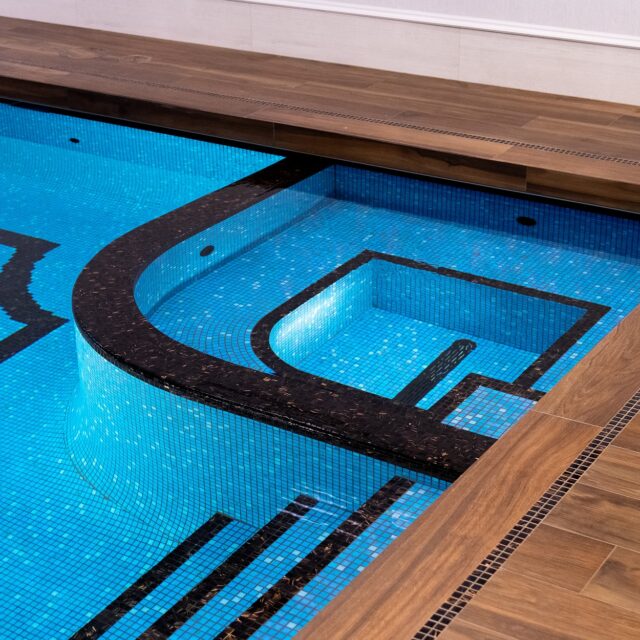 The addition of the whirlpool inset heightens the enjoyment of this swimspace. It provides comforting relaxation as well as therapeutic benefits moving from cool to hot waters.  Not only does it enhance the design of the pool but also adds value to the property.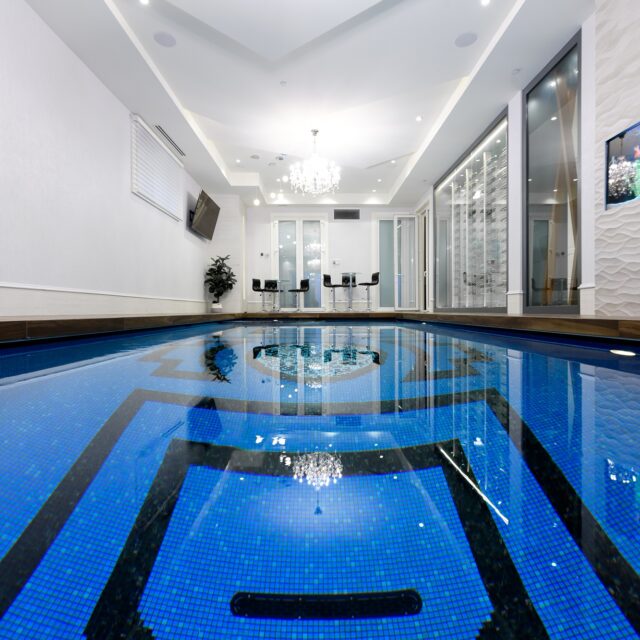 Awards
2021 Outstanding (Top in Category)
Indoor Pool Category for the Master Pools Guild
2022 Gold
Indoor Pool Category for the Pool & Hot Tub Council of Canada
Want to see a specific feature? Choose from the list.