Alka Pool
Natural Swimming Pools
The relationship between humankind and nature in pool design can create some of the most alluring outdoor spaces. These natural swimming pools promote calm, enhance creativity and improve your overall health by reducing stress. Since British Columbia is known for its incredible natural beauty, most residents prefer the outdoors, making natural swimming pools the perfect choice.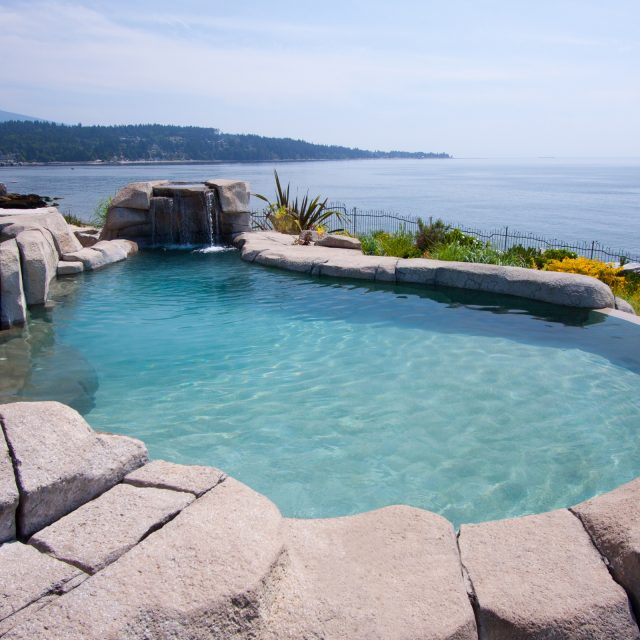 But how does one create a seamless blend from the stunning natural landscape to man-made waterscapes? Natural pool design focuses on the beauty within nature and sourcing these elements within the swimming pool itself. Stone decking and cascading waterfalls are just a few examples of the rich features used to create natural looking pools.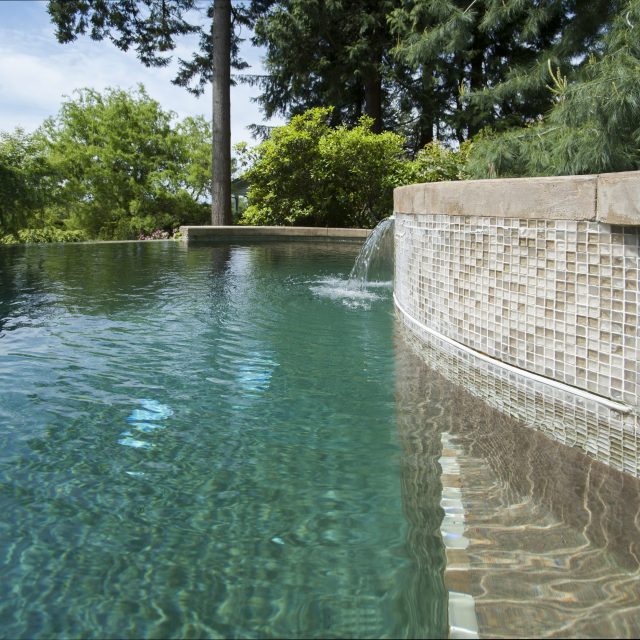 Carefully chosen colors that mimic the surrounding area create the illusion that the natural looking pool is part of the original landscape. A custom colored plaster blend can create a mountain lake with its dark tan hue that turns to a rich lake green. Strategically placed faux rock or basalt stone steps further enhance this natural impression and serenely peaceful retreat.
If you're interested in a natural swimming pool installation for your outdoor space, contact ALKA POOL today.
Our Natural Pools portfolio