Photo Credit: ishot.ca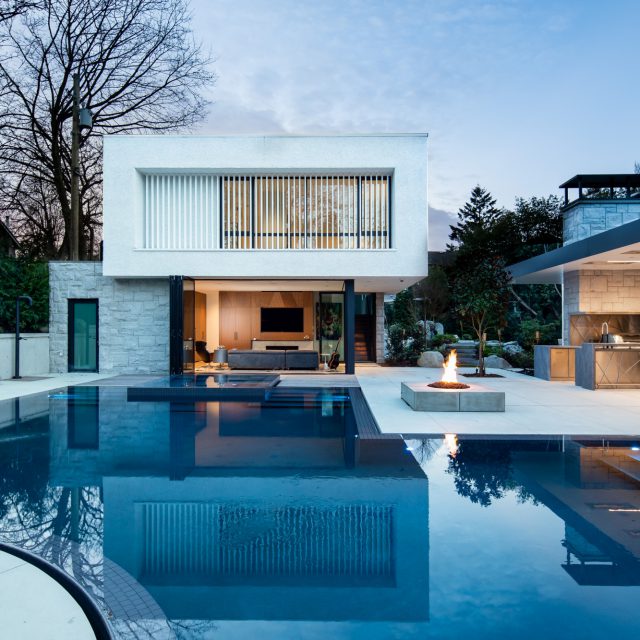 This vast property has a unique recreational space with its outdoor pavilion, guest house and diverse waterscapes. The star of this space is the uniquely shaped swimming pool; situated in such a way that all lounge areas point to this stunning work of art.
Photo Credit: ishot.ca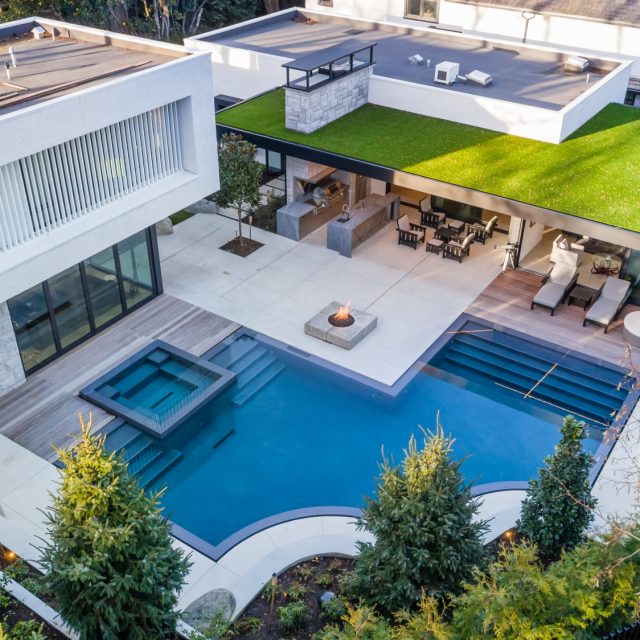 It features a flood edge and elevated whirlpool with a 360° perimeter overflow. The luxurious look of the rich onyx colored plaster and the dark gray tile of the pool against the stark white of the deck draws the eye as any good focal point should. The dark tones in combination with the water being level with the deck creates an extraordinarily reflective surface. As all areas of the lounge are covered and feature a heat source, the beauty of this pool can be enjoyed in all seasons.
Photo Credit: ishot.ca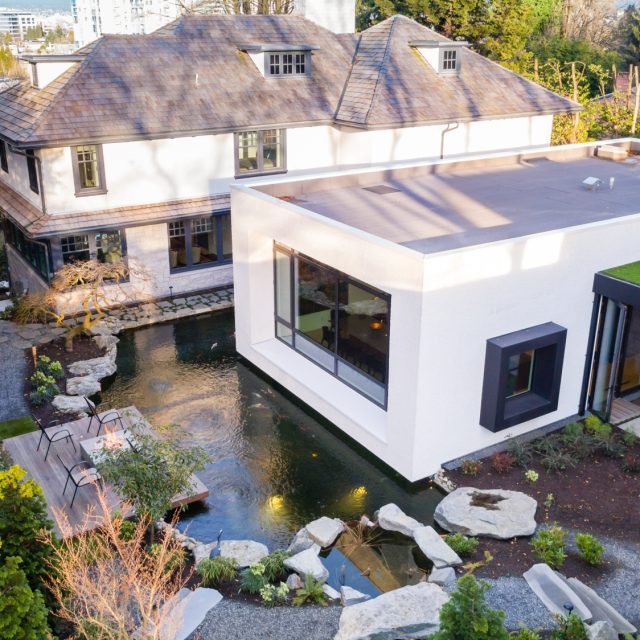 Not only does this outdoor living space boast a sensational swimming pool with cozy whirlpool but the spectacular part of this waterscape project is the Koi Pond. Tucked to the side of the property on the opposite side of the house, sits the picturesque koi pond, adding elegance to the surrounding landscape and gardens with its natural beauty. Its unique shape wraps around a portion of the house and splits off to a river on the opposite end.
Photo Credit: ishot.ca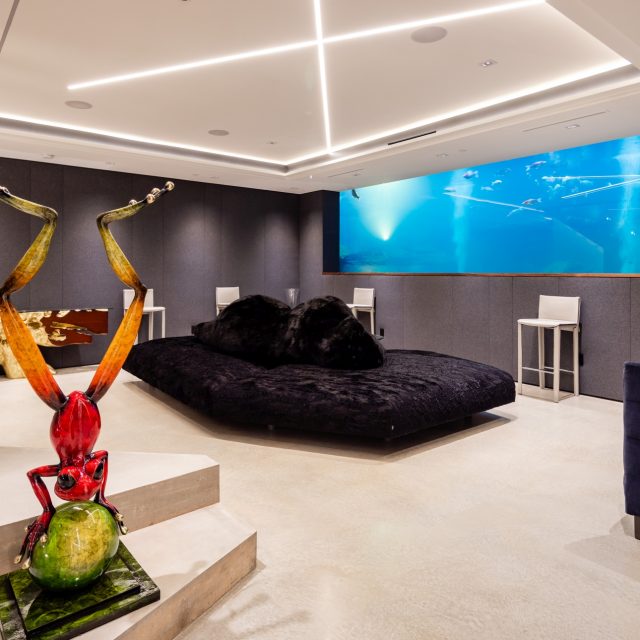 So cohesively set into the landscape it is hard to imagine that this koi pond is man-made. The way it is situated makes one feel that it was always there; an original feature to the property that one built upon. Adding to its appeal, a glass panel was installed so that when viewed from inside the house it acts as an aquarium. While sitting on the outside upper deck, one can feel the relaxation set in as you watch the colorful koi fish swim effortlessly back and forth under the surface. Believed in many cultures to bring good luck and proven to relieve stress, this water garden is the center of a happy home.
Photo Credit: ishot.ca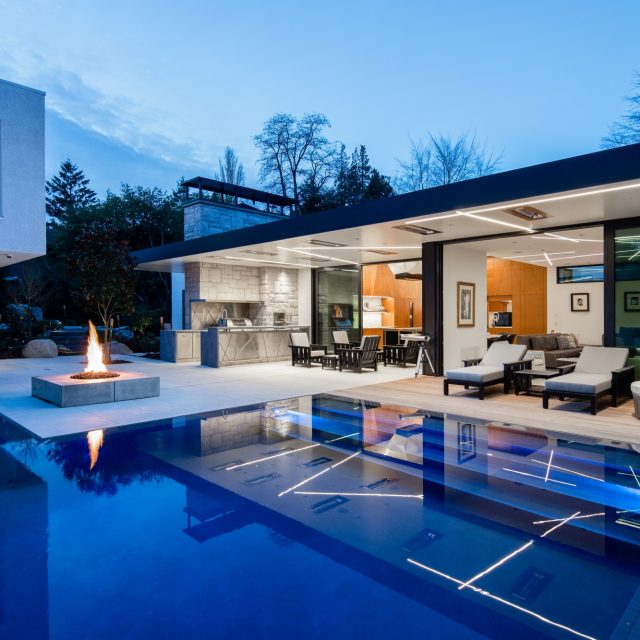 Awards
2019 Grand International Award
Highest Honor (Top Swimming Pool Overall) for the Master Pools Guild
2020 Pinnacle
Award Winner for Luxury Pools + Outdoor Living
2020 Gold Award
Technical / Engineering Achievement Category for the Pool & Hot Tub Alliance
2019 Gold Award
Outdoor Concrete Pool (451-700SF with no Water Feature) for the Pool & Hot Tub Council
2019 Gold Award
Freeform / Natural Pool for the Master Pools Guild
Photo Credit: ishot.ca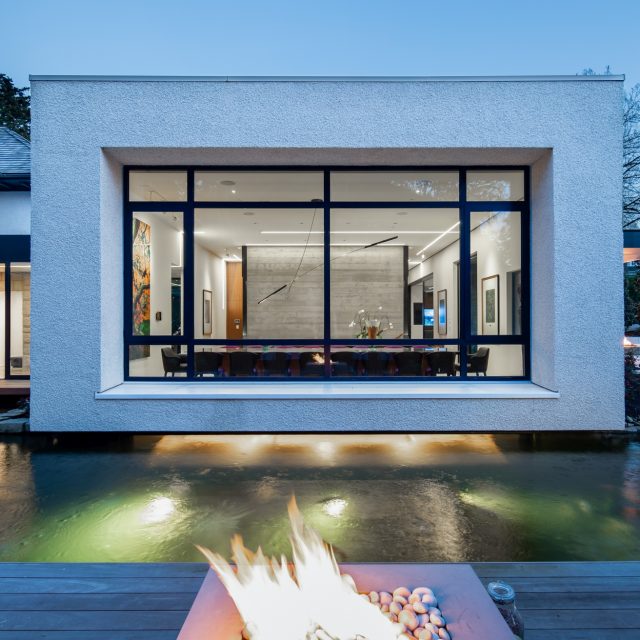 Want to see a specific feature? Choose from the list.