At typically 400 SF or less and completely customizable, the cocktail swimming pool is the ideal solution for limited outdoor living spaces. This latest trend in pools suits the smaller backyard where a pool can be a tight fit, and yet still make a big impact when designed with care.
Photo Credit: View Point Construction Ltd.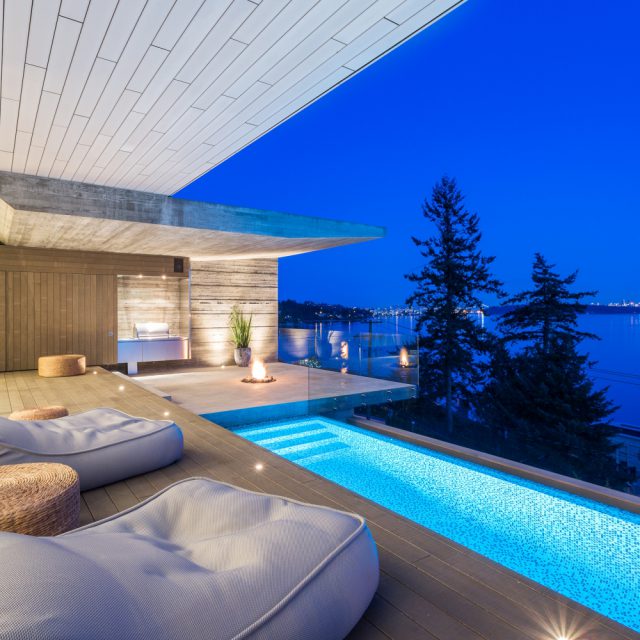 Cocktail pools are known for their functionality and resourcefulness without sacrificing the elegant features of a larger pool. They can be any shape, size or function from a pool/spa combination to an aquatic exercise area. Affordability and low maintenance are the high selling points for a cocktail swimming pool as they can up the value of any property and cost less to run than a full-size pool.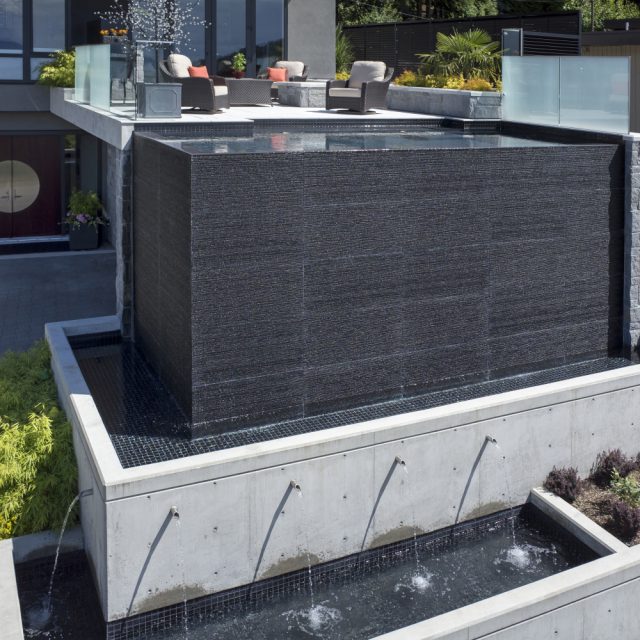 Maximizing confined spaces and thinking outside the box to create incredibly beautiful pool-centric living areas has become a special area of expertise for ALKA POOL. Some of our most unique projects have come from the need for a cocktail pool builder in Vancouver and Burnaby where lots are smaller. We have even built one over a structural parking garage, turning a plain garage into an infinity pool with an impressive water feature. But even the simplest of our creations provide an ideal private retreat. Get in touch with the team at ALKA POOL to talk through your vision today.
Our Cocktail Pools portfolio