Situated in the heart of the outdoor living space, this cocktail pool sparkles like a gemstone.  It is the perfect focal point, providing a unique divider between each entertainment area. With a portion of the swimming pool above ground, more useable space was created with a sunken patio and elevated dining nook.  Placement of a fire pit along the edge of the pool reflects the playful flames dancing off the water on either side.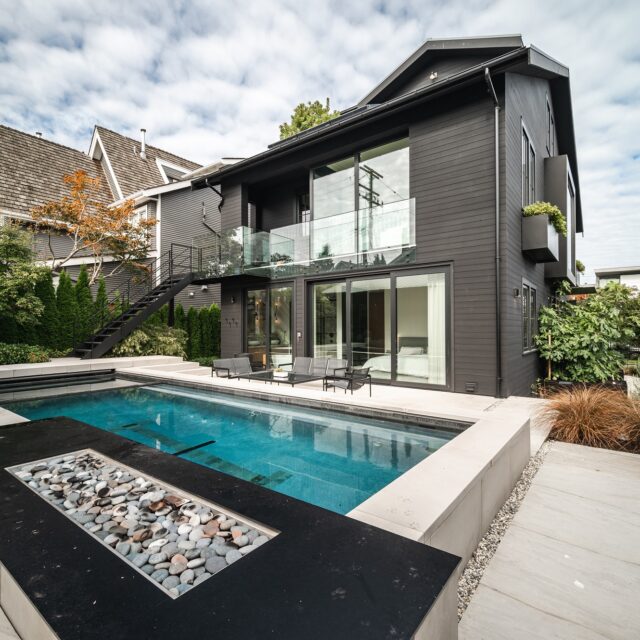 At 4'0" depth and only 20'0" long, this swimming pool can also be considered a plunge pool used for both recreational and leisure purposes.  It is ideal for family fun; a game of water basketball, catching up on each other's day in the hot tub or just simple splash time together.  It's shallow depth also fitting for lounging or just cooling off as the water reaches at least waist high for the average swimmer.  The addition of the hot tub is not only the epitome of relaxation but can also be a great space for gathering socially.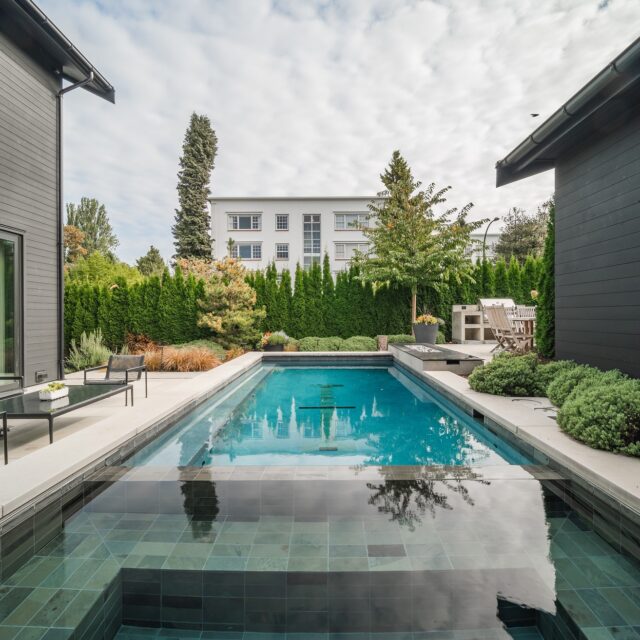 A Natural Cleft Mustang Slate tile was chosen for the hot tub inset. For one cohesive look, this tile was carried forward to the swimming pool tile band, a complement to the rich hues of the onyx color plaster finish in the pool. For the avid swimmer, a swim lane was marked in this same slate tile.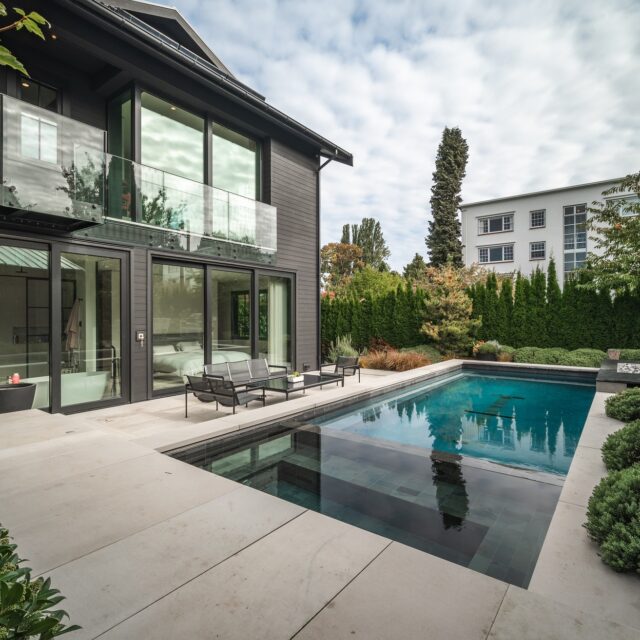 This pool and spa combination has many environmental options from cartridge filters, LED lights to variable speed pumps. The inclusion of the automatic cover helps to keep the pool clean saving on maintenance and heating costs with the additional benefit of acting as a safety measure. For the customers ease, an automation system was included to manage the various components of the pool and hot tub from their phone, tablet or other electronic device.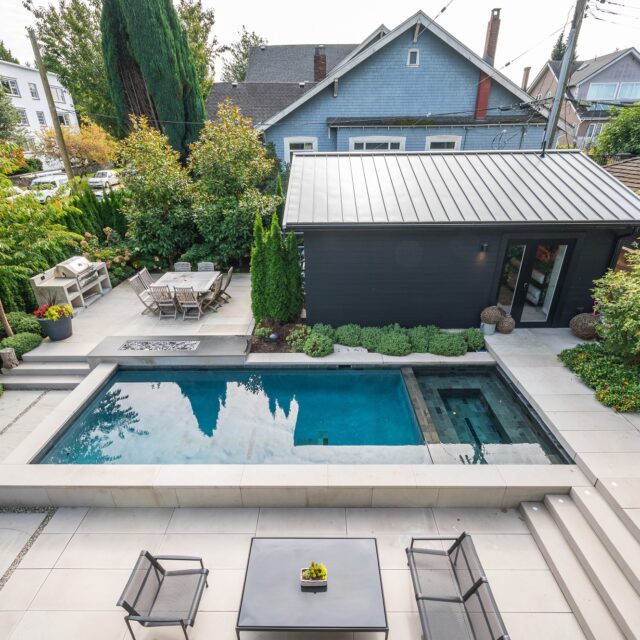 Collaborators
Eyco Building Group Ltd.
Paul Sangha Creative
Photographers
Chris Brown – First Peak Productions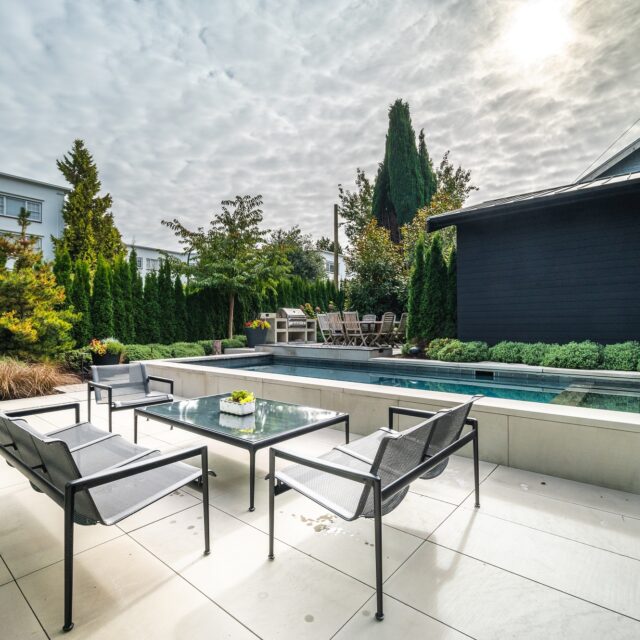 Awards
2022 Silver
Outdoor Concrete Pool Category for the Pool & Hot Tub Council of Canada
2021 Silver
Geometric (800SF or more) Pool Category for the Master Pools Guild
Want to see a specific feature? Choose from the list.