In a quaint neighborhood, sits a picturesque home surrounded by flowering gardens. This beautiful, lush landscape was designed by the homeowner, a local Garden Designer. She created a relaxing retreat in her quaint backyard strategically placing the scented flowers and ferns for optimal enjoyment. They heighten and tease the senses with their fragrant aromas, meant for calm and relaxation.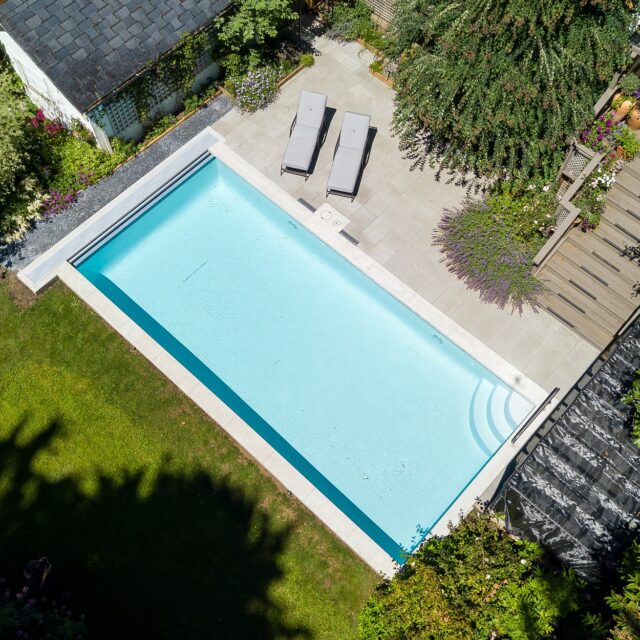 The swimming pool was designed to pair perfectly with this garden oasis and provide further tranquility.  Calming tones are reflected in the light blue of the water created by the fresh white plaster.  A subtle powder blue glass tile was chosen for the tile band, a perfect complement to the lavender bushes and various pastel flowers arranged throughout the gardens.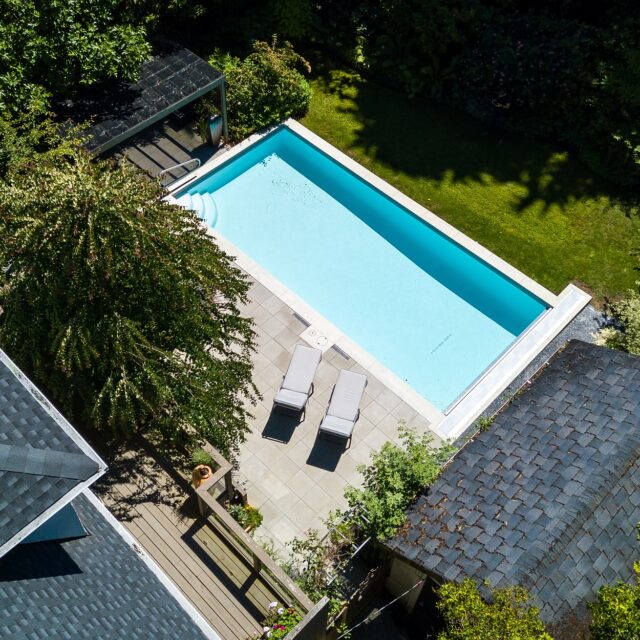 This backyard had limited space for a full-scale swimming pool so a smaller cocktail pool at 13'0" x 14'0" was chosen.  The shallow depth of the pool (3'6" – 4'6") is ideal for sports play, water aerobics or simply indulging in a leisure swim. For ease of mobility, the steps are located closest to the house entrance and includes a braced pool rail.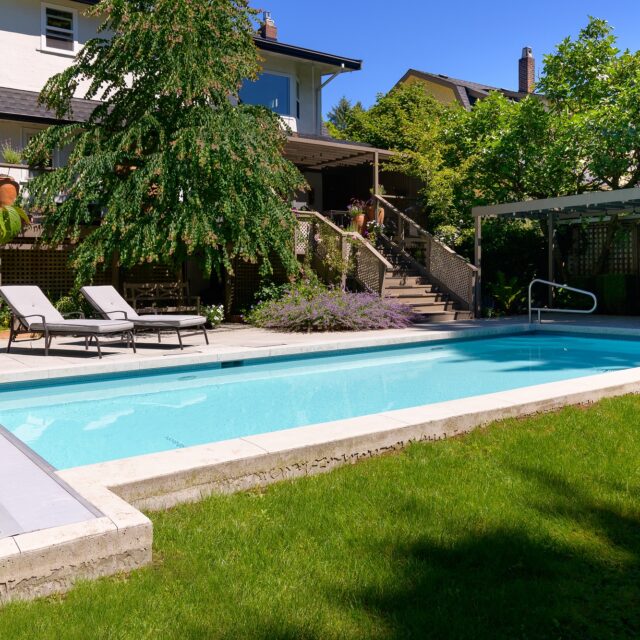 Many areas of poolside enjoyment can be found in this outdoor living space.  A beautiful architectural concrete deck serves as the patio area where one can either relax on the shaded bench or lounge on the reclining chairs. On the edge of the property, a large expanse of grass is the ideal spot for a pleasant afternoon picnic poolside. Off to the side of the pool sits a pleasant nook perfect for dining al fresco while still being sheltered from the elements.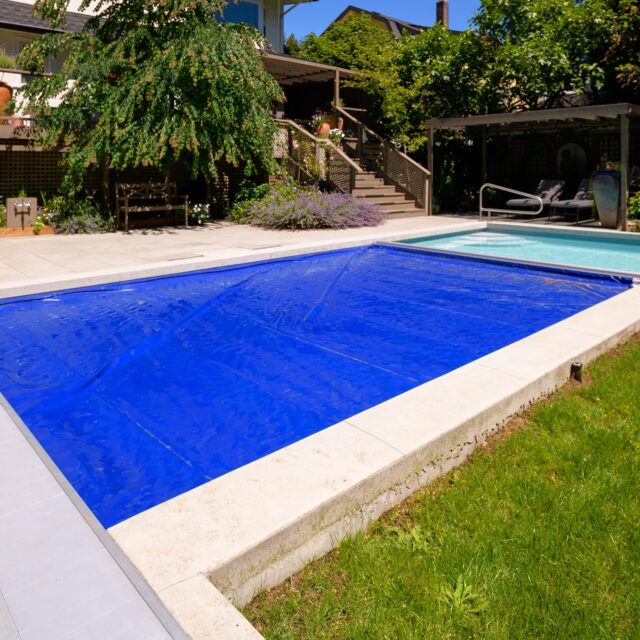 Environmentally friendly options include a cartridge filter, LED lights, and variable speed pump.  Also included is a Royal Blue Hydramatic cover, which helps to keep out the debris from the surrounding trees as well as being both a safety and cost savings measure.
Want to see a specific feature? Choose from the list.