Uniquely shaped, this stately water feature wraps around the entrance to the west side of the residential high-rise, Sussex.  The modern design complements the building's façade with its muted tones and geometric lines.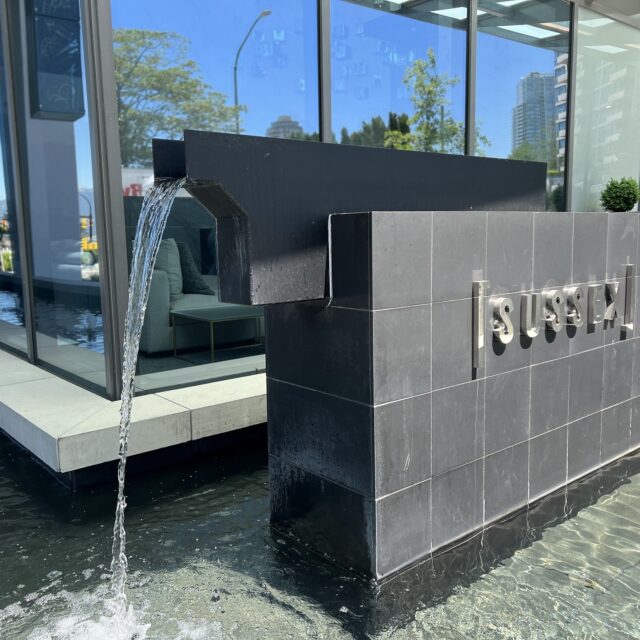 Cleverly placed, the building's sign is front and center of the water feature with a weir spout spilling from the side.  This anchors the entrance of the building, adding interest and elevating its curb appeal.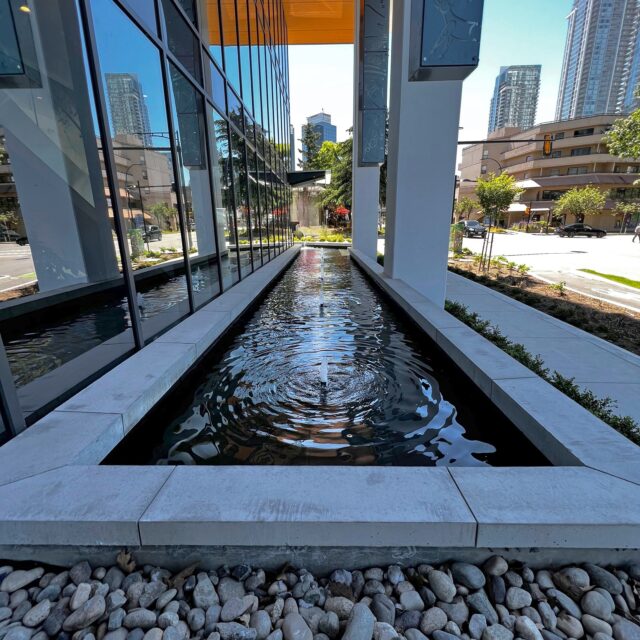 The addition of bubblers along the side of the building, helps to reduce the noise pollution from the nearby traffic.  The wide concrete coping is perfect seating for both residents and passersby to enjoy the ambient sound of flowing waters.
Want to see a specific feature? Choose from the list.