Photo credit: Acro Construction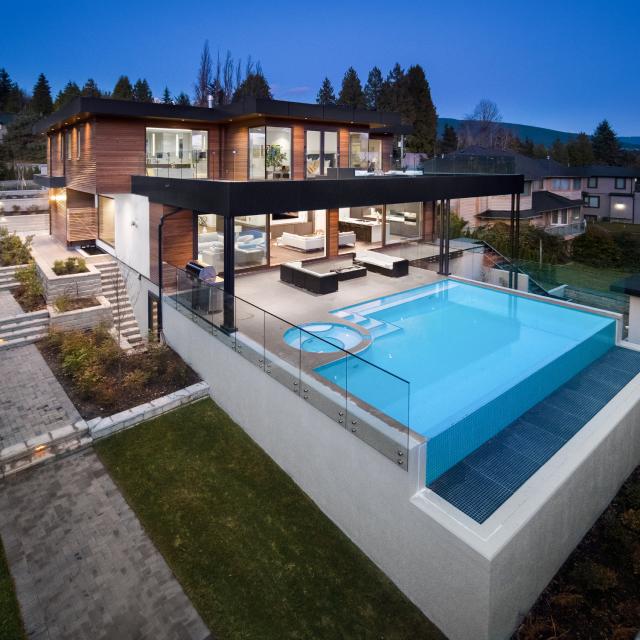 This contemporary living space, located in the luxurious British Properties, features a unique three-sided unobstructed view. The infinity pool with its shimmering blue tones is the gemstone of the terrace.
Photo credit: Acro Construction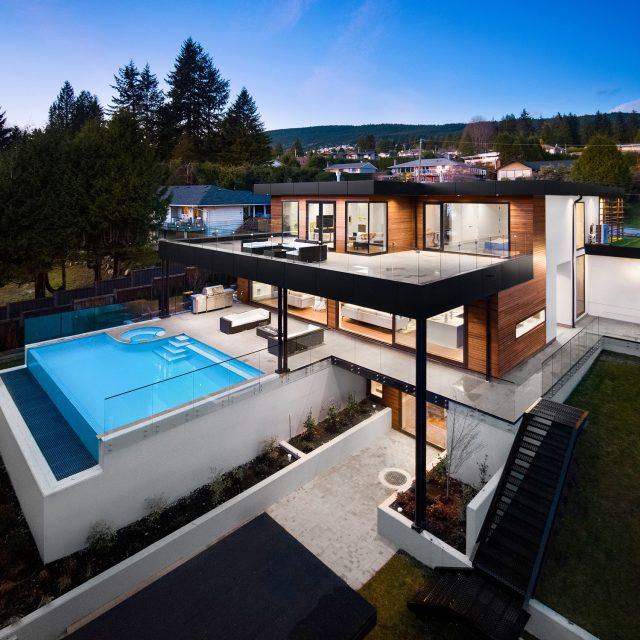 Jutting out from the open concept deck, the infinity pool with adjacent hot tub is an extension of the home.  With its 2'6" drop, the infinity edge cascades into the trough below completing the tiered look of the back yard.
Photo credit: Acro Construction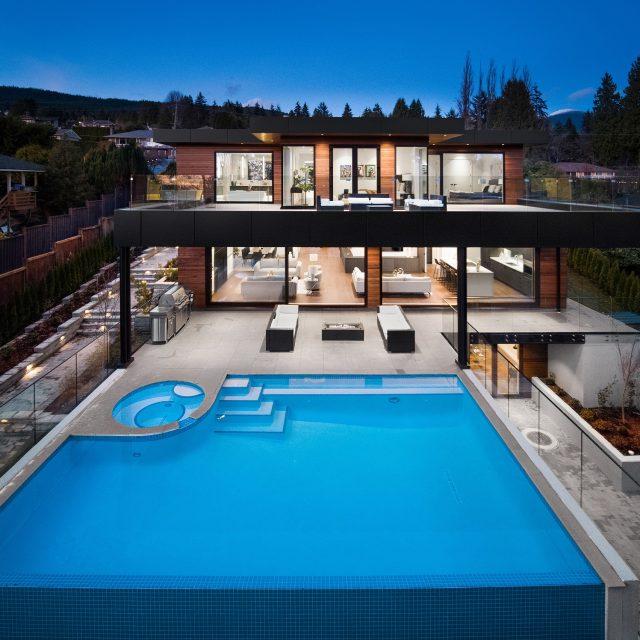 To further complement the contemporary style of the home, white plaster was chosen for its cool tones contrasted against the ocean blue tile.
Want to see a specific feature? Choose from the list.