Cityscape Commercial Pool
The traditional design of this commercial pool and spa, along with the choice of tile finishes, complement the buildings overall modern look. Residents of this new complex can now enjoy lounging by the pool and feel like they are on holidays.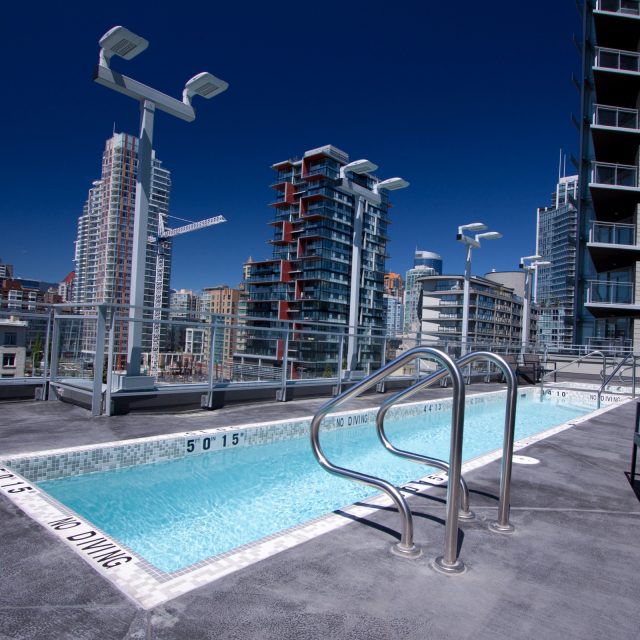 The crisp white plaster of the swimming pool and the tile color palette of the whirlpool create an inviting shade of blue water. This commercial pool oasis is enhanced by the amazing cityscape backdrop as it is elevated on the 9th floor in the heart of our stunning city; this is the place to be.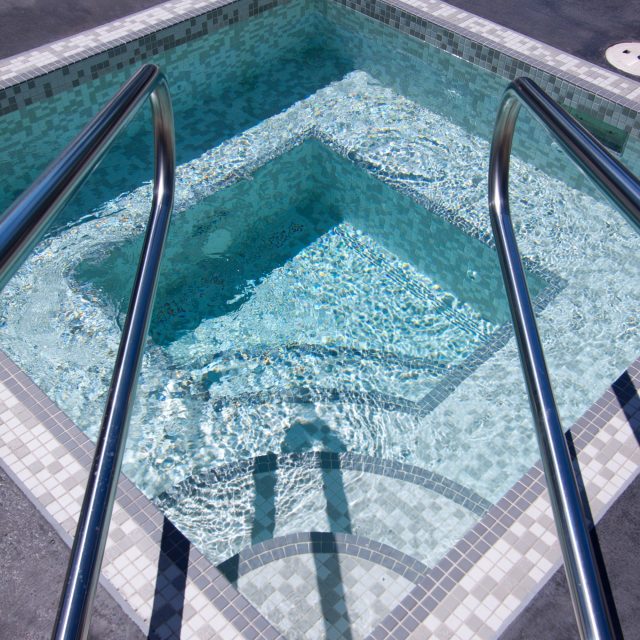 Awards
2014 Bronze Award
Public Pool (Municipal) for the Pool & Hot Tub Council of Canada
2014 Bronze Award
Commercial Pool for the Master Pools Guild
Collaborators
Onni Group
Smith & Co Consulting Engineers
Photographers
Wildman Photography
Want to see a specific feature? Choose from the list.