At 75'0" long this commercial pool is ideal for laps while the hot tub nearby is the perfect place to wind down. The location of the hot tub though immediately adjacent seems its own private oasis when one is immersed within admiring the view out the floor to ceiling windows.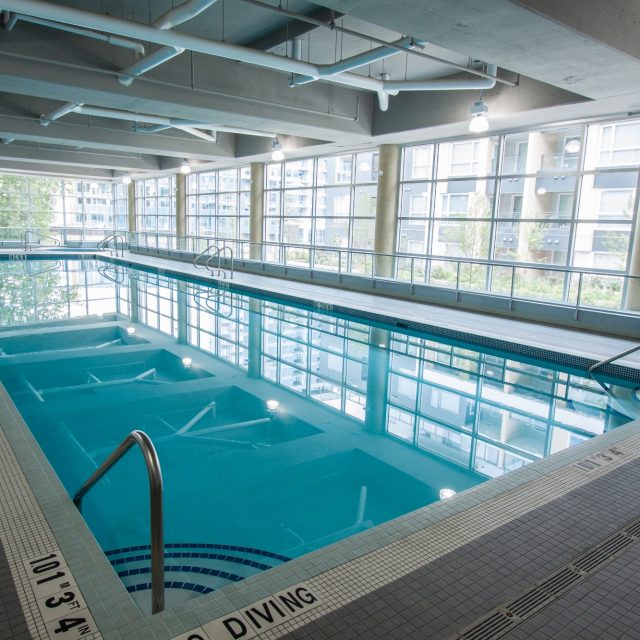 A more industrial look was needed to match the interior of this swimming pool area. Therefore, more traditional features and minimal fixtures were specified. To tie in the playful mosaic artwork on the walls, a pale blue Spa-colored tile was chosen to outline both the pool and hot tub. Inside the pool however, a darker shade Dusk tile band contrasts both the water and the deck for the safety benefit of the swimmers. A Biscuit-colored tile was chosen for the interior of the hot tub to complement the white plaster of the swimming pool.
I have worked with Alka Pool on multiple swimming pool/whirlpool projects. They have shown a keen understanding of scope of work, and execution of finish product to the highest levels to meet municipal requirements. I will continue to work with them.
- Jonathan Almas, Project Manager, Onni Contracting Ltd.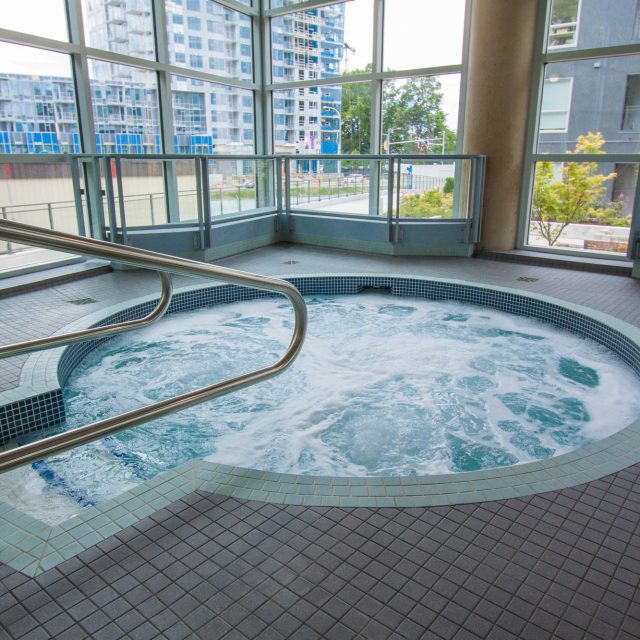 Awards
2016 Bronze Award
Commercial Pool Category for the Master Pools Guild
Collaborators
Onni Group
Smith & Co Consulting Engineers
Photographers
Wildman Photography
Want to see a specific feature? Choose from the list.