Alka Pool
Swimming Pool Renovations
Tired of looking at your outdated backyard? A swimming pool renovation will turn your plain, dated pool into a sensational swimspace. A simple replaster can refresh and enliven your swimming pool, restoring it to its former beauty. But in today's world, where family time and togetherness are so important, upgrading and modernizing your outdoor living space will create the ideal staycation.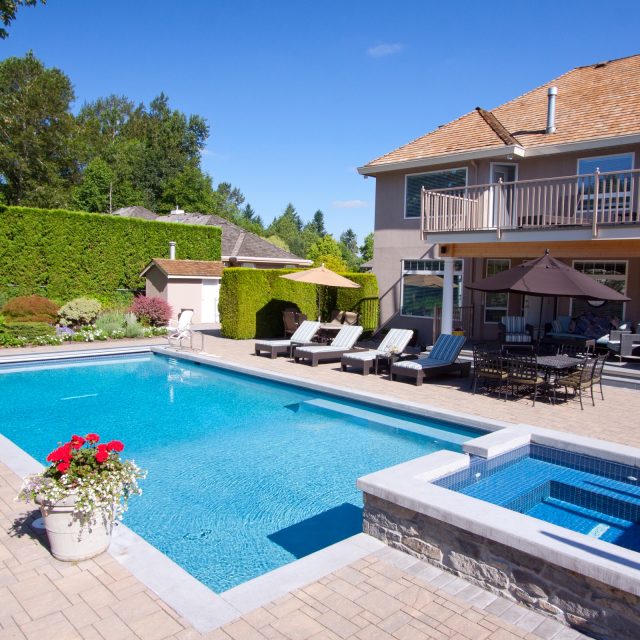 Changing depths to accommodate a children's play zone, lounge area or adding underwater bar stools adds extra seating and unique swim experiences. Add comfort to your space with the addition of a hot tub. This can either be inserted into the pool itself or a completely separate entity. Lighting enhancements can change the mood on a whim by the variation in colors, highlights and shadows. Modern conveniences like fully automated chemical feed systems, remote controls and smart equipment simplify life.
Photo Credit: Houston Landscapes & Andreas Sirois Photography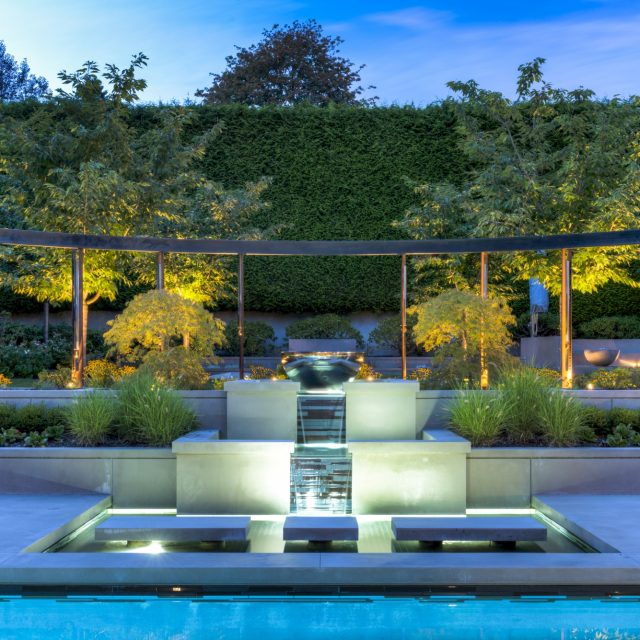 Water features are also common additions when considering swimming pool renovations in Vancouver. They come in various forms from water arches to sheer descent or even spectacular water walls. Surround yourself with water by adding a water feature to one end of your backyard with the swim area at the other end, transforming your outdoor living space into a tranquil retreat.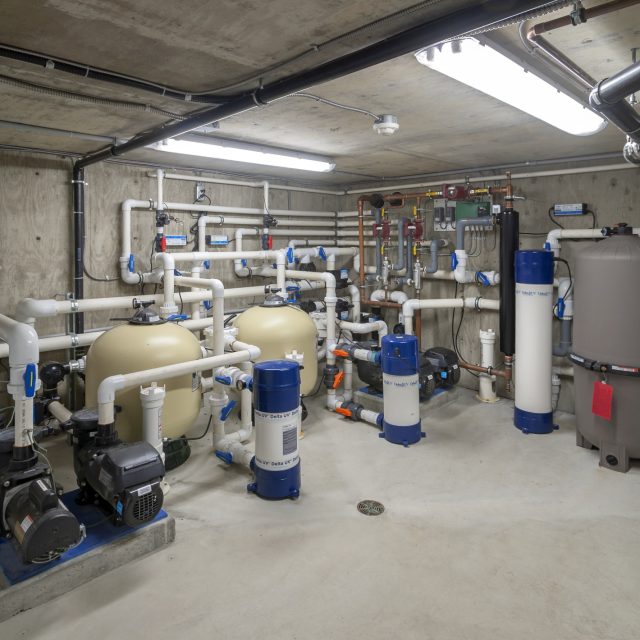 Let's not forget the heart of any pool, upgrades can also take place in the mechanical room. Utilizing the latest technologies to upgrade a few equipment pieces or completely redesigning your entire circulation/filtration system can immensely improve the functionality and energy efficiency of your swimming pool.
Our Renovations portfolio