Photo Credit: Martin Tessler Photography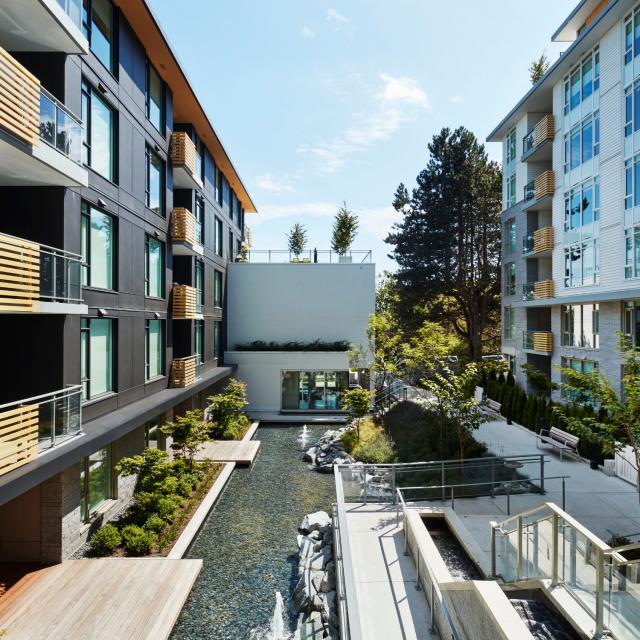 Commercial Water Features
Alka Pool
Commercial Water Features
Commercial water features in the Greater Vancouver Area can be simple in design or contain a series of elements with a complex hydraulic system. Not only are there various types of water features but a vast array of combinations may be possible with only your imagination setting the limits.
ALKA Pool
Water is the center of many communities. Magnificent water walls and cascading terraces can drastically transform any courtyard. The sound can even be altered just by changing the texture of the wall.
Commercial water features are usually stand-alone in a great variety of shapes, depths, elements and sounds. They can include sculptures and/or spouts, be tiered or flush to the deck, small and tranquil or big and bold. Their versatility can find them tucked into a corner or the focal point of the grand entrance. With today's technology, water features can even be programmed to display an artful and complex dance in the water. If you would like to learn more about our commercial water features, get in touch with our team today.
Our Commercial Water Features portfolio