Vancouver House Commercial Pool
Photo Credit: Ema Peter Photography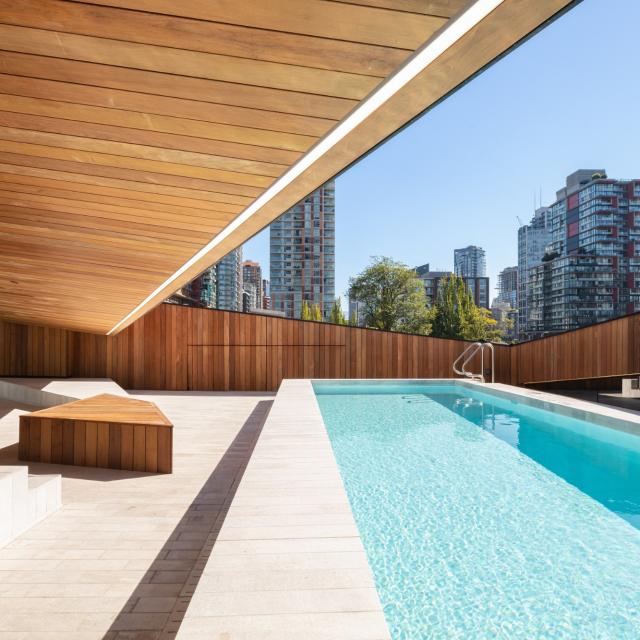 We are so honored to have been part of the Vancouver House project, a stunning architectural design by Bjarke Ingels Group that graces the downtown horizon.
Photo Credit: Ema Peter Photography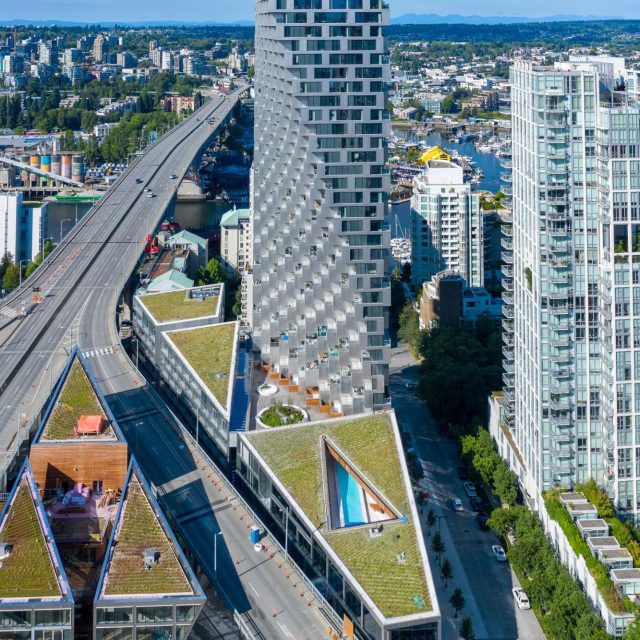 On the 8th level of this amazing tower sits a 25-meter pool directly under the triangular rooftop opening; a clever design that lets in sunshine while protecting one from the windy elements.  Both the swimming pool and whirlpool are built partially above ground and shotcrete in one monolithic pour.  The crisp blue color of the water is reflected off the artic white all tile finish beckoning one to take a swim.  A slate stone coping lines the edges of the pool, blending seamlessly into the deck area and a complement to the surrounding woodwork detail.
Photo Credit: Ema Peter Photography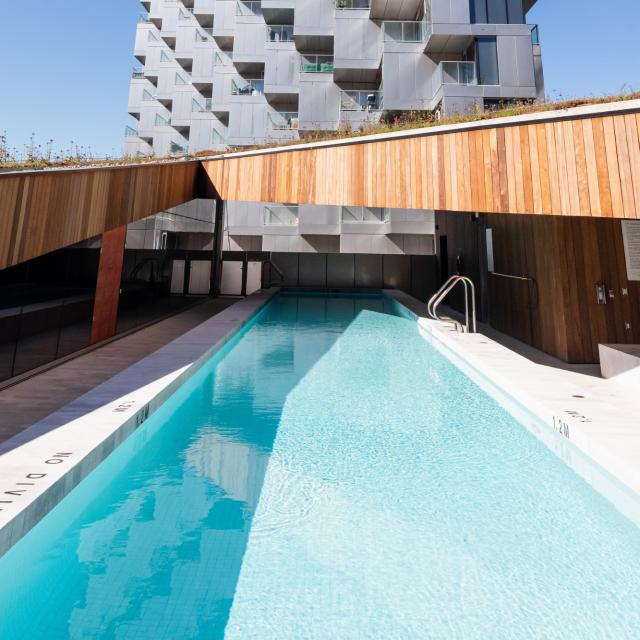 Want to see a specific feature? Choose from the list.