Alka Pool
Reflecting Pools
Traditionally, reflecting pools were considered shallow water features whose surfaces were reflective. However, in more recent times it has expanded to include swimming pools with shallower depths where this extraordinary reflective surface appearance occurs. The water is undisturbed by jets and has a calm stillness for a glass like surface. The reflection of the surrounding landscape appears on the surface of the water creating the most exquisite living paintings.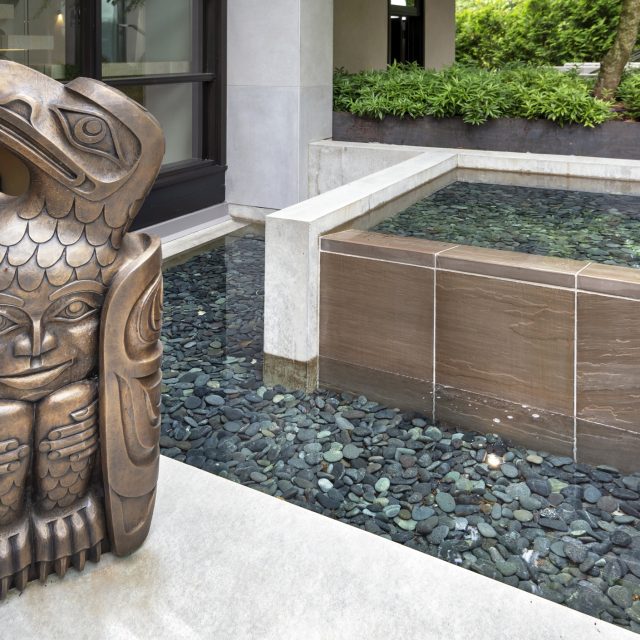 The joy of being a reflecting pool builder is the craftsmanship it requires to create such stunning works of art. From the initial consultation to the final finished details, careful consideration is taken at each stage. Choosing a dark finish in combination with deeper corners will help to achieve a mirror pool enhancing the reflection on the water's surface.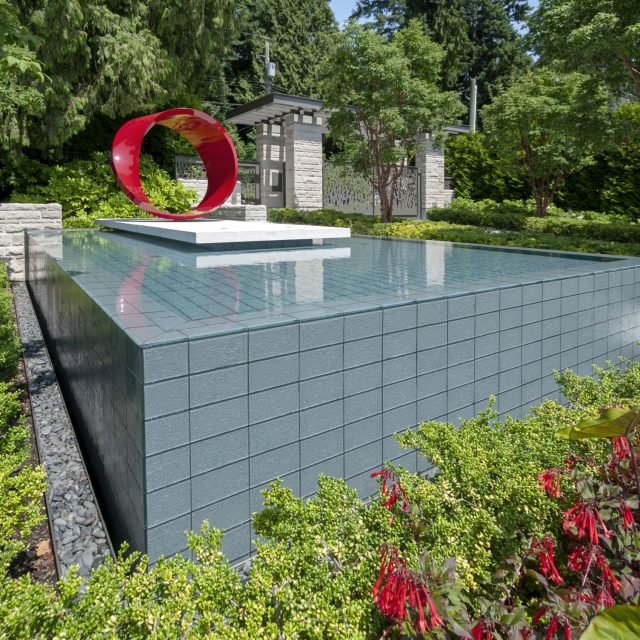 Often the focal point of any outdoor space in the Greater Vancouver Area, reflecting swimming pools instantly draw the eye with their awe-inspiring depictions. If you would like to learn more about the customizable reflecting pools that we can create, get in touch today.
Our Reflecting Pools portfolio