We all know how hard it is to keep our New Year's resolutions and usually by February, we have dropped most of them. This year change your resolutions from dreaded tasks to fun filled moments with these helpful tips;
When making your resolutions keep them small and attainable. Take those big goals and break them down into manageable tasks. Over time you will see the results and it may surprise you just how fast you were able to accomplish them.
To keep you motivated have something fun planned to look forward to once your daily goal has been met. Is spending more time with your family a resolution? Then may we suggest some splashtime with the kids.
Make them part of your daily routine by adding 5-10 minute slots to focus on your dreams and goals. Forget to do them one day? Bank those minutes and schedule a half hour "me" time to the end of your week instead.
If getting fit is on your list this year, it doesn't have to be a daily routine that gets monotonous. Think outside the box and try something new like jumping off the diving board in various positions before each lap of the pool. You will be laughing and feeling young again in no time!  Get inspired with these hilarious jumps by Swim University.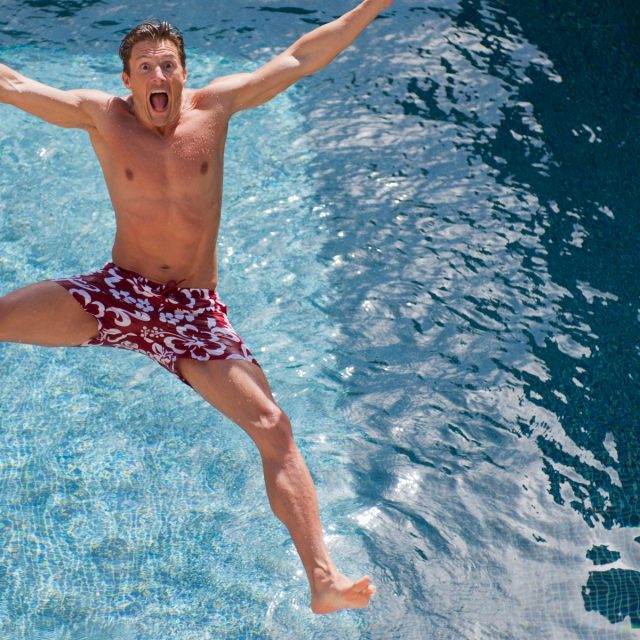 Set a challenge for yourself at the end of each month to remind you of your goals and keep you on track.
Keep this simple phrase in mind; every day is a fresh start.  With this in mind you can reach and exceed your goals, keeping your resolutions for a long time.