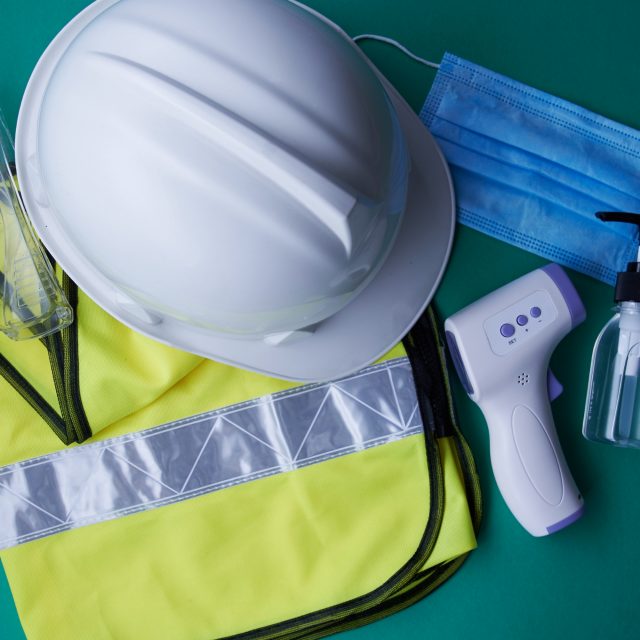 For ALKA POOL, the safety of our employees, their families and our partners is our first priority. As COVID-19 (Coronavirus) continues to evolve and impact the world, we are closely monitoring these changes and adapting to the latest guidelines and strategies.
As construction work is still considered an essential service, our team continues to create and build, bringing your waterscapes to life. We are doing everything we can to maintain a high level of customer support while maintaining the recommended safety protocols. We continue to adjust and adapt as needed while new regulations and orders are announced, knowing that flexibility and creativity will allow us to keep our commitments.
Focusing on the safety of our employees, their families, our valued clients and network of support companies, our crews, are equipped with essential PPE. They are updated daily on new procedures and policies to ensure we work in a safe and healthy environment. Our office team is available for contact through emails and calls as normal but happy to organize a video chat too. For prospective clients, we are looking forward to hearing from you and discussing plans for your new dream waterscape.
We have implemented new safety protocols to reduce the spread of the COVID-19 (Coronavirus) while ensuring that business continues as normal. These safety practices include:
Requiring all employees practice physical distancing by maintaining a 2m/6'0" distance to others while working.
Protective mask coverings are worn at all times in common areas or where physical distancing cannot be maintained.
Wipe down schedule is in place for our offices, warehouse, vehicles and onsite work areas.
Daily health screening of our employees.
Masks are mandatory for all visitors to our ALKA POOL premises. We ask that you sign in and leave your contact information for Contact Tracing.
We want you to know that we are in this together with you. Thank you to all of our clients with their understanding and patience at this difficult time. May you and your families stay safe and healthy.